There's nothing quite like the satisfaction of wearing something you've created from scratch, especially when it's for a special occasion like a wedding. Here's a step-by-step guide on how I crafted my very own DIY wedding guest dress, which was not only budget-friendly but also truly unique.
Getting fabric
My quest for the perfect fabric led me to the JB Store in Malta. I wasn't sure what to do with it as it is not really stretchy, but I fell in love with the color. Amidst a sale, I stumbled upon this gorgeous cotton fabric. While it wasn't particularly stretchy, the captivating color had me hooked. I knew I had to transform this fabric into something magical.
Sewing Patterns
Having an array of sewing patterns in my collection, I decided to merge two distinct ones I had previously acquired from Etsy. The combination was a corset pattern for the upper half and a simplistic skirt pattern for the lower half. To personalize it further, I tweaked the design a bit: I extended the skirt for a more elegant touch and incorporated a stylish side cut on my right leg. The best part about these patterns was their user-friendly format – printable PDFs. After printing, I pieced them together, resulting in larger, workable patterns.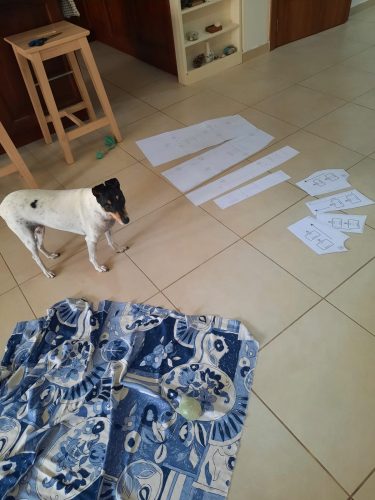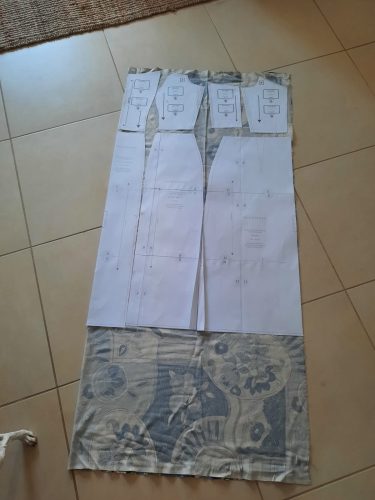 Ligning
The bustier section needed a lining to ensure the dress could be worn without any additional layers. I opted for a nude fabric from my stash, which complemented the main fabric beautifully. Additionally, to give the dress a cleaner finish, I incorporated a white cotton lining. Though I had clicked photos of this process, they unfortunately got misplaced.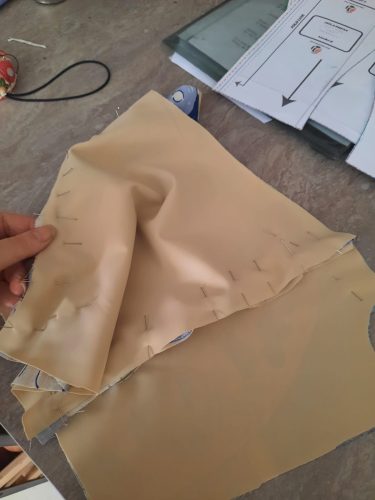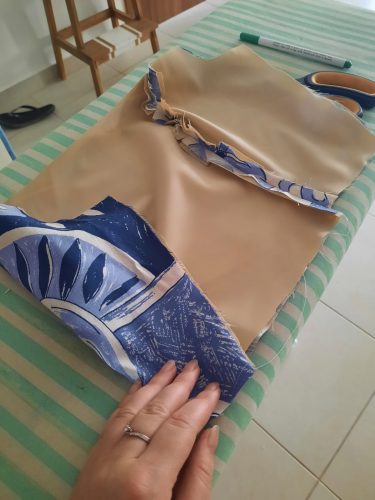 My DIY Wedding Guest Dress is ready
Crafting a dress is one thing, but ensuring it looks impeccable is another. The nature of the cotton fabric meant that the finished dress needed a thorough ironing. Once that was done, my DIY wedding guest dress was ready to make its debut! And what better occasion than a dear friend's wedding just a week later?
Wearing my creation, I felt a sense of pride and uniqueness. The dress was not just a piece of clothing, but a reflection of my creativity and dedication.
I'd love to hear what you think of my DIY Wedding Guest Dress! Crafting it was a journey filled with excitement, challenges, and immense satisfaction. If you're inspired or intrigued by the world of sewing, don't forget to check out more of my sewing adventures here. Remember, with a bit of patience and passion, you too can create wonders with fabric!