Simple paintings for your home
Having paintings around the house is definitely something that livens up the space and makes it more cohesive. I believe you don't need to be a professional painter to create something special for your place and here are a few examples of my creations.
Set of blue abstracts
Before we even moved to our new apartment I knew the blue sea will be the topic for our living space. I wanted to create something abstract that could express the colour palette of the deep sea, beach, rocks and different shades of blue touched by the sun.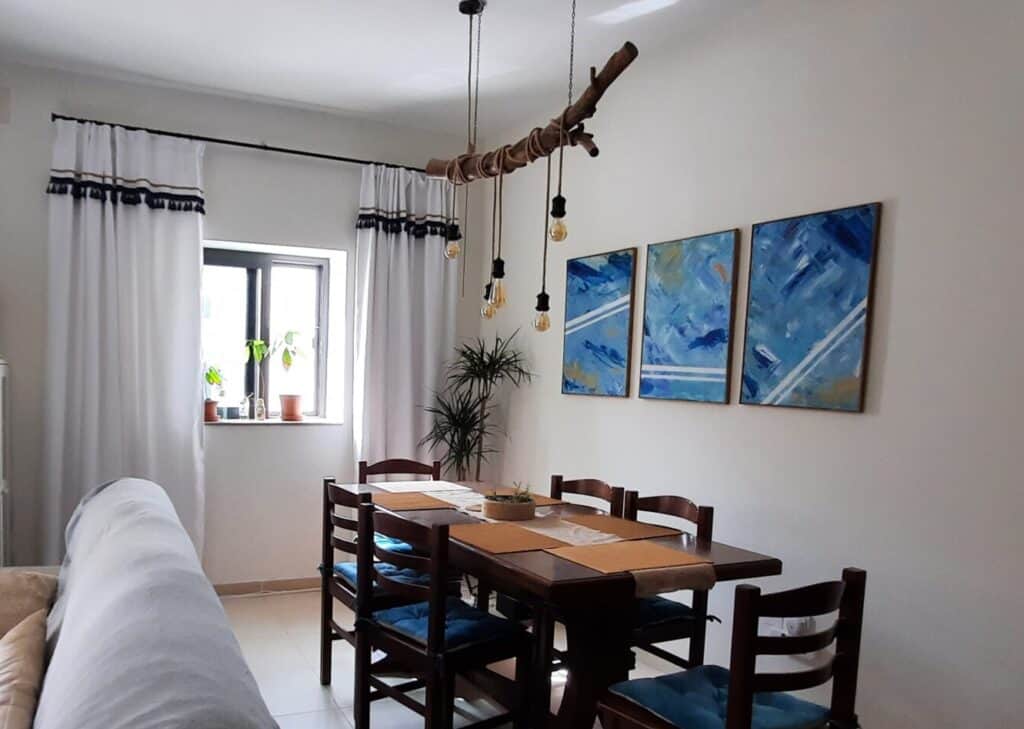 Super simple organic
The one above I started with light blue (blue mixed with white) and painted leaves going out around the frame. For both paintings, I used masking tape to hide the edges of the canvas. Next, I did exactly the same leaves but with a darker shade of blue, and voila!
The picture below is me just playing with some blue smudges, totally random but I like it!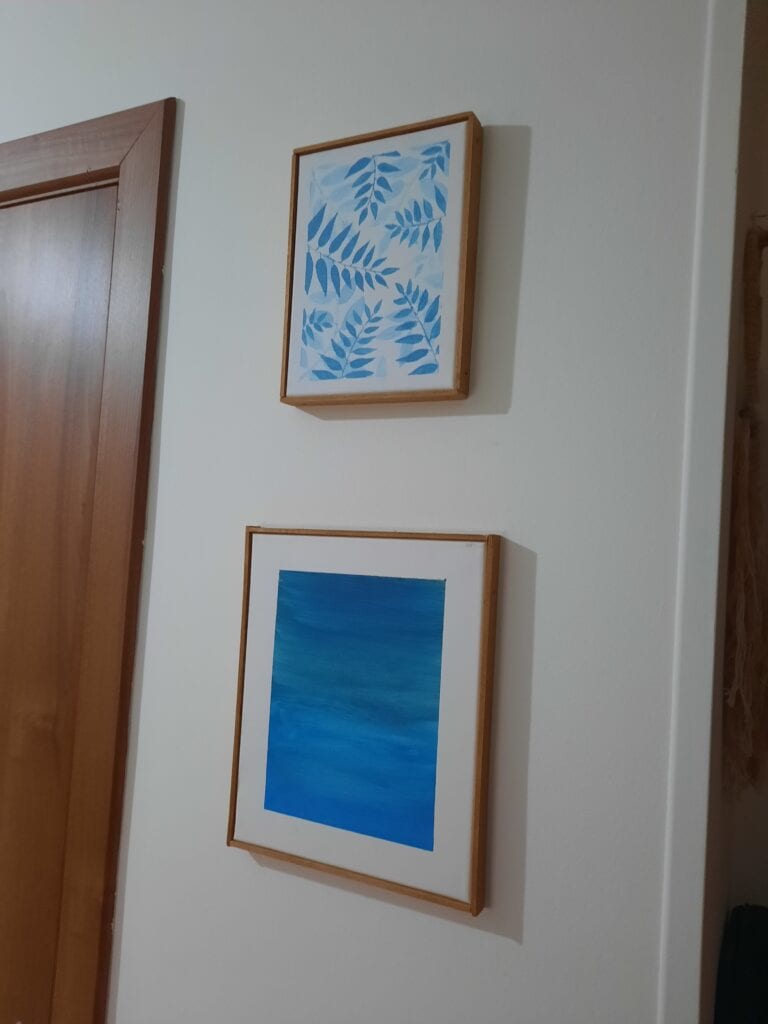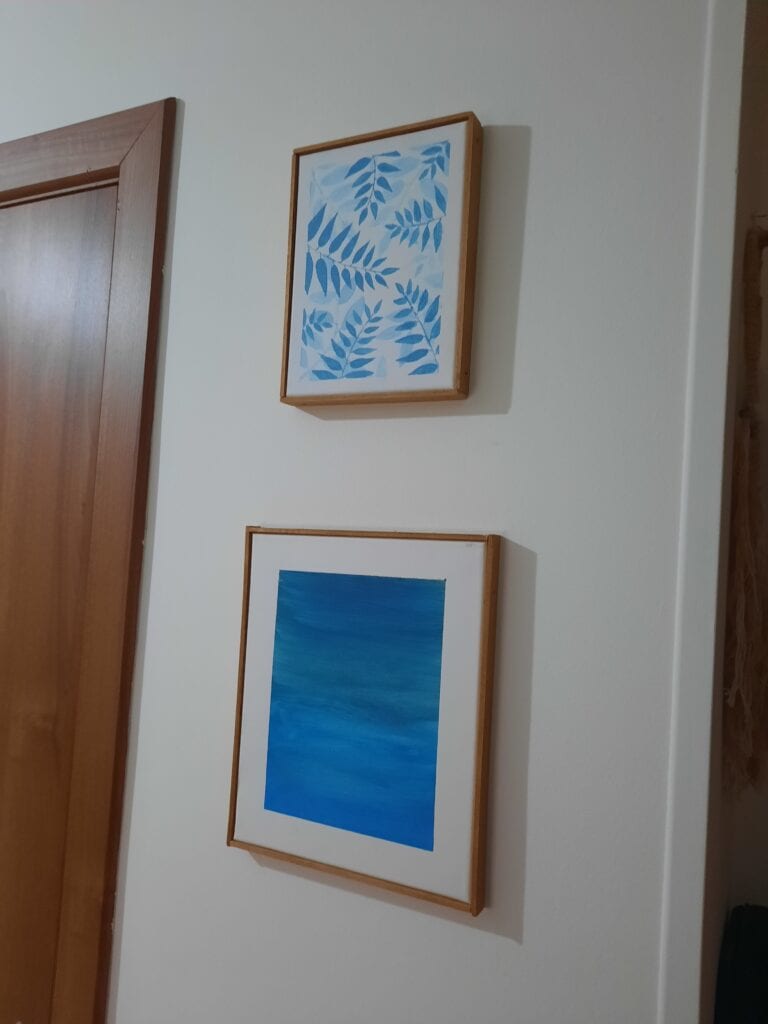 Monochromatic flower bouquet
Using only blue paint as a base, and white and green as adds on to change the shade I created this simple bouquet. at the end, I used a pencil to add some detail to the definition.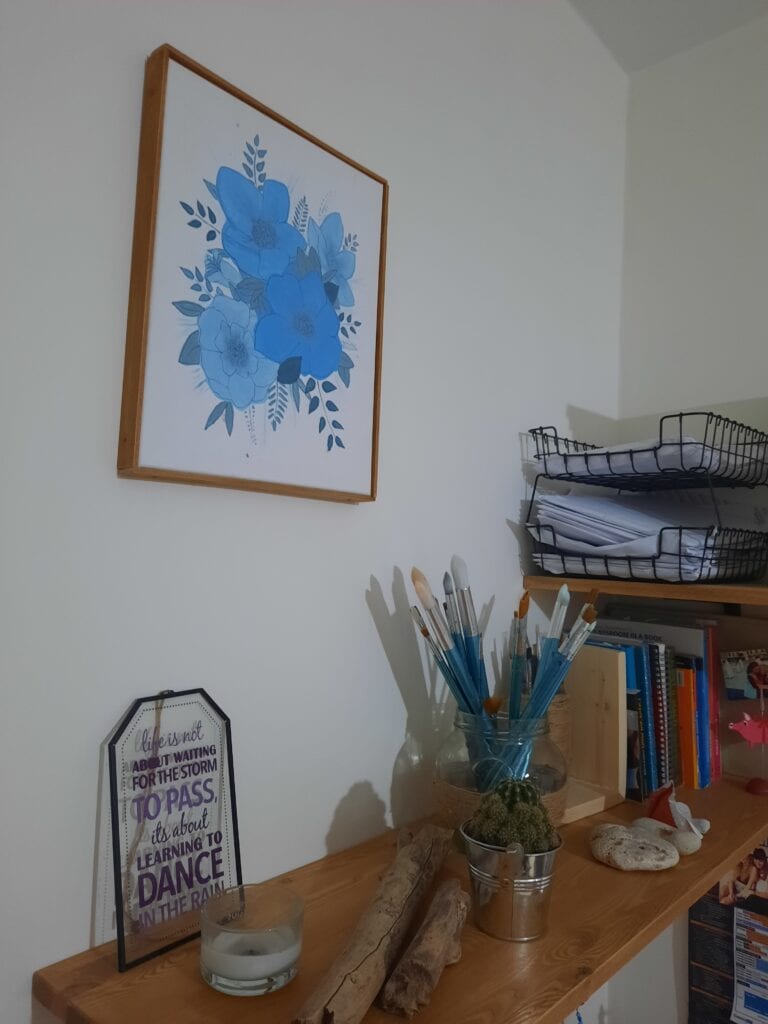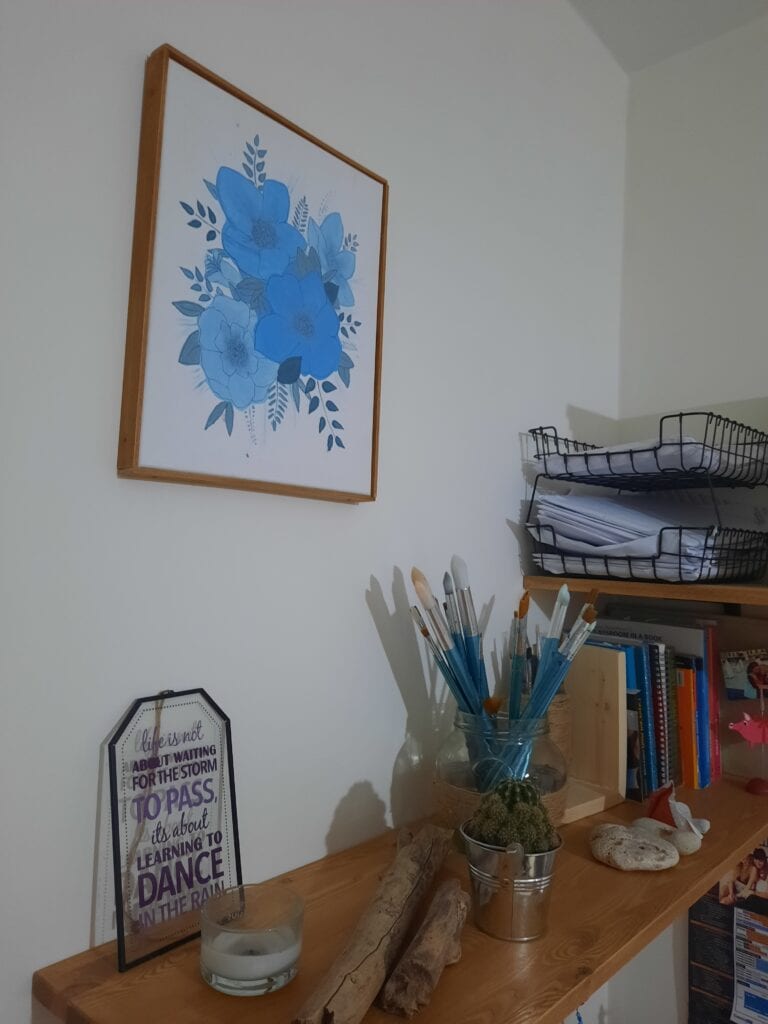 Simple cacti
This was inspired by one of the digital graphics that I found on Pinterest and I wanted to recreate something similar.
Check out my other projects here!