Sewing vintage set – skirt and bralette
Let's start from the statement that my sewing is a result of the pandemic and I am no professional, so all you will see here, please keep that in your mind. The most important thing that I learned from sewing is that a key is patience and the seam ripper is my biggest friend! It happened that I bought some vintage flower textile from a flea market and I was thinking for a long time what I would like to make out of it. At some point, it came to my mind as I would like to try to make a bustier or bralette and matching retro-style skirt.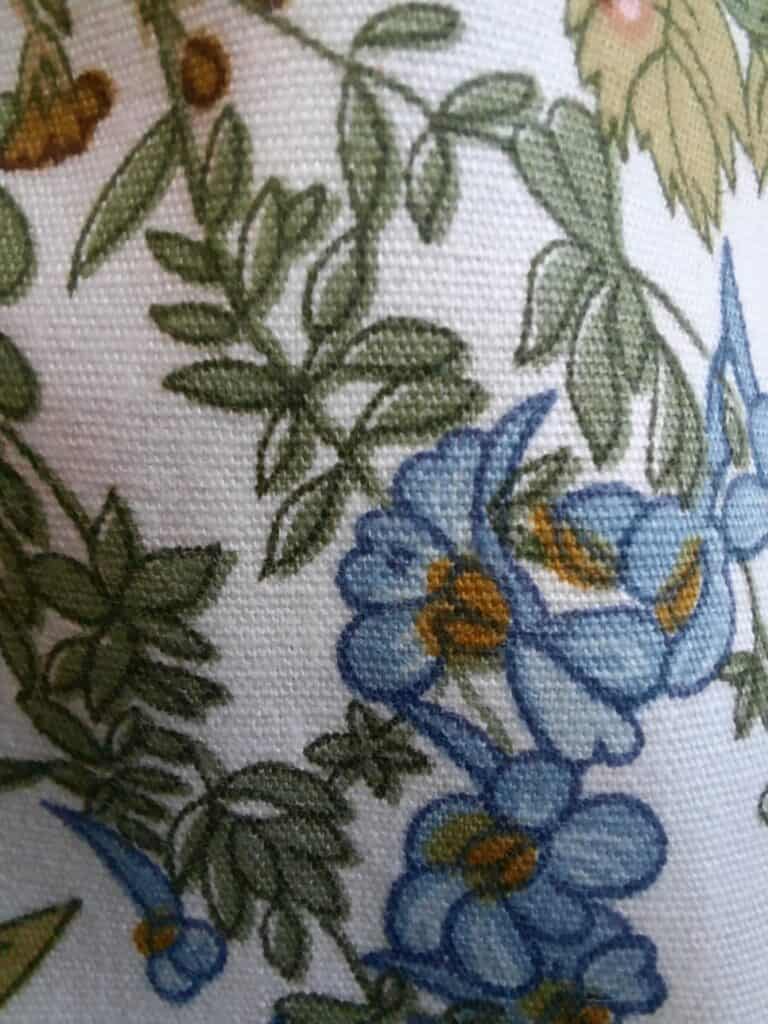 Printing sewing patterns
With my very basic knowledge of sewing, I decided to take an easy route and get some sewing patterns from online resources. Both patterns I bought from Etsy: button-up skirt on sale for 2.7oEu, and tie shoulder bustier for 4.75Eu.
I printed them out with a normal home printer on A4 paper and assembled them as per instructions.

Cutting out from the vintage textile
I cut out all the pieces from the vintage textile, and some additional parts, like ribbon, lining and pockets from beige plain linen (I think it is linen). That fabric is not stretchable at all, so I had to make sure, whatever I will make out of it, has to be tailored well and not to restrain the movement.

Sewing
Sewing took me 3 days as I was spending on it around 3 hrs every day. Many steps to follow, and I will not include them in this post, but if someone is interested, the patterns that I got included instructions.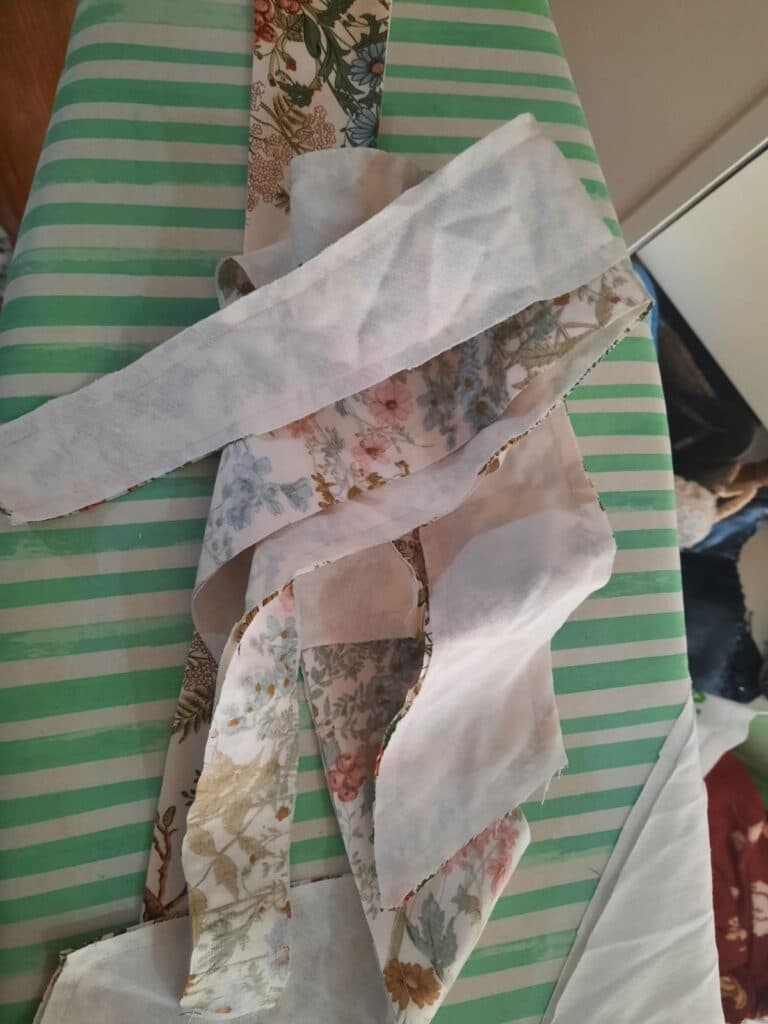 Above, me working on bows/ties for a bustier, and bustier itself below.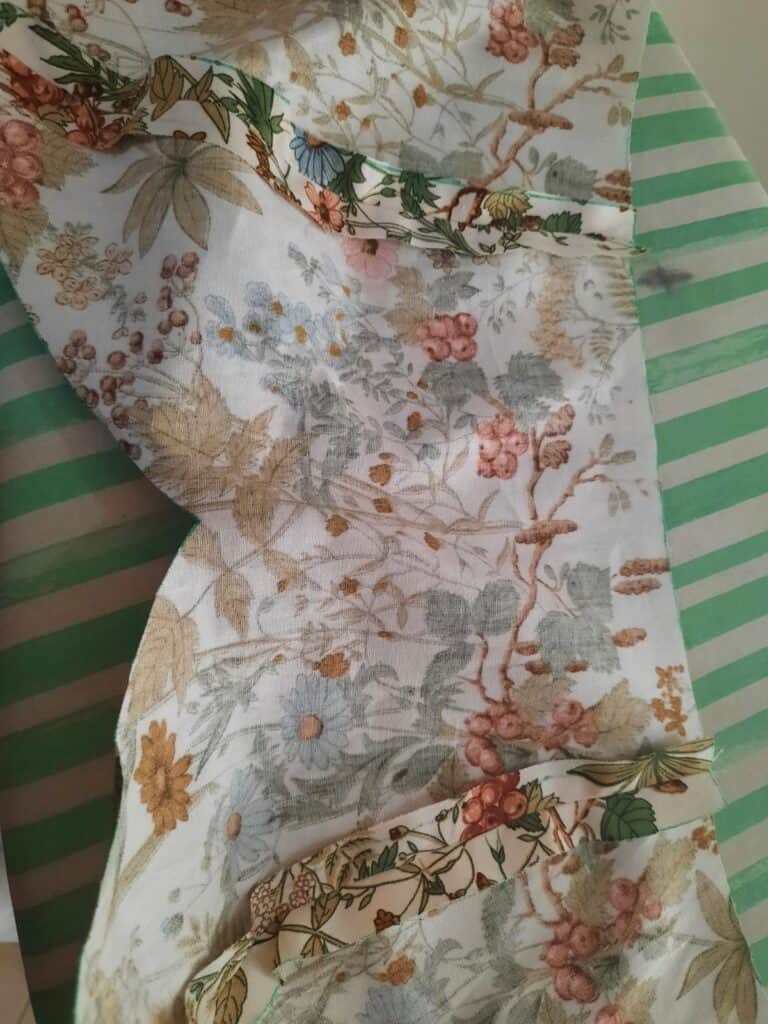 Preparing the lining for the bustier.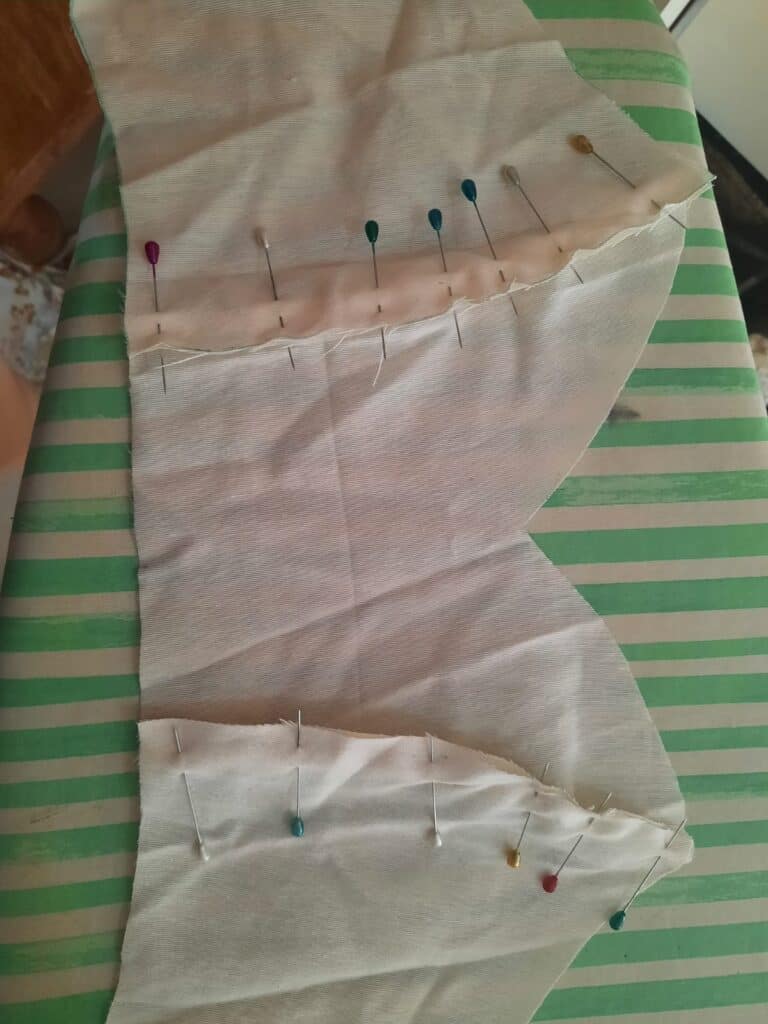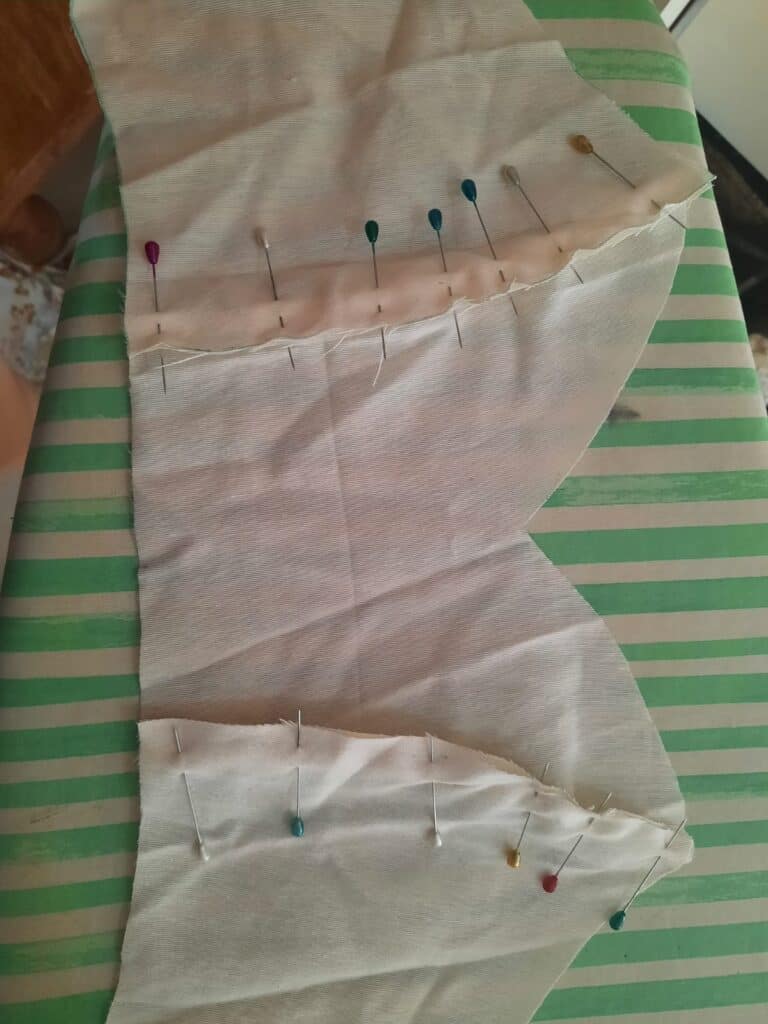 It has already started to look like something I can wear.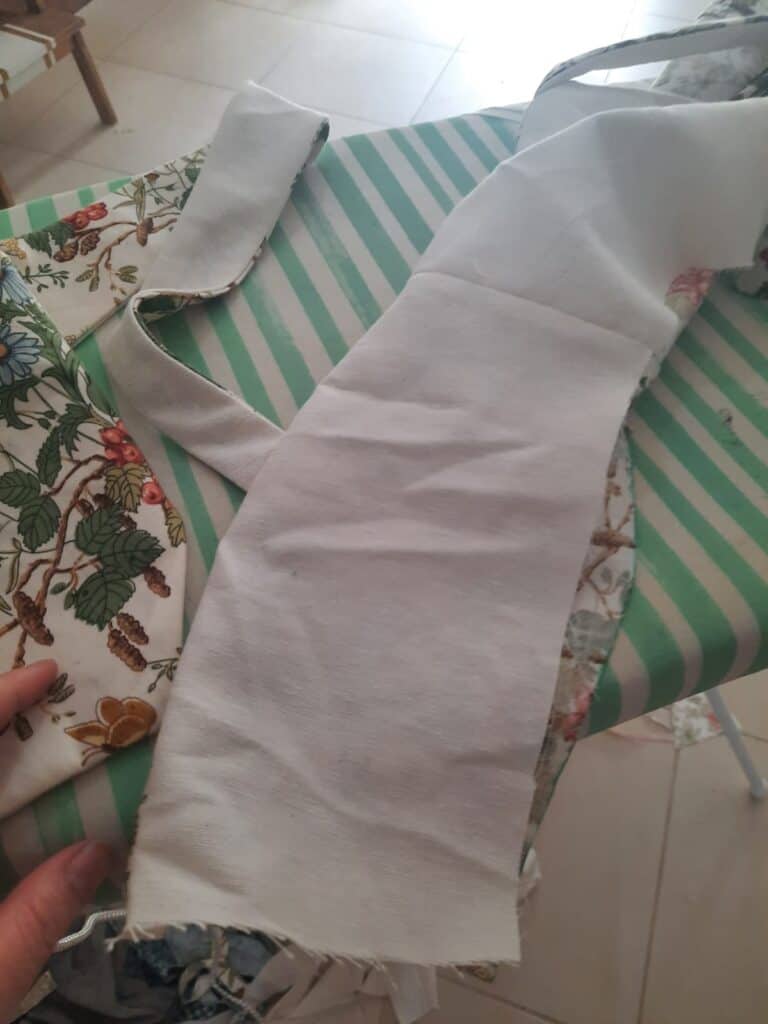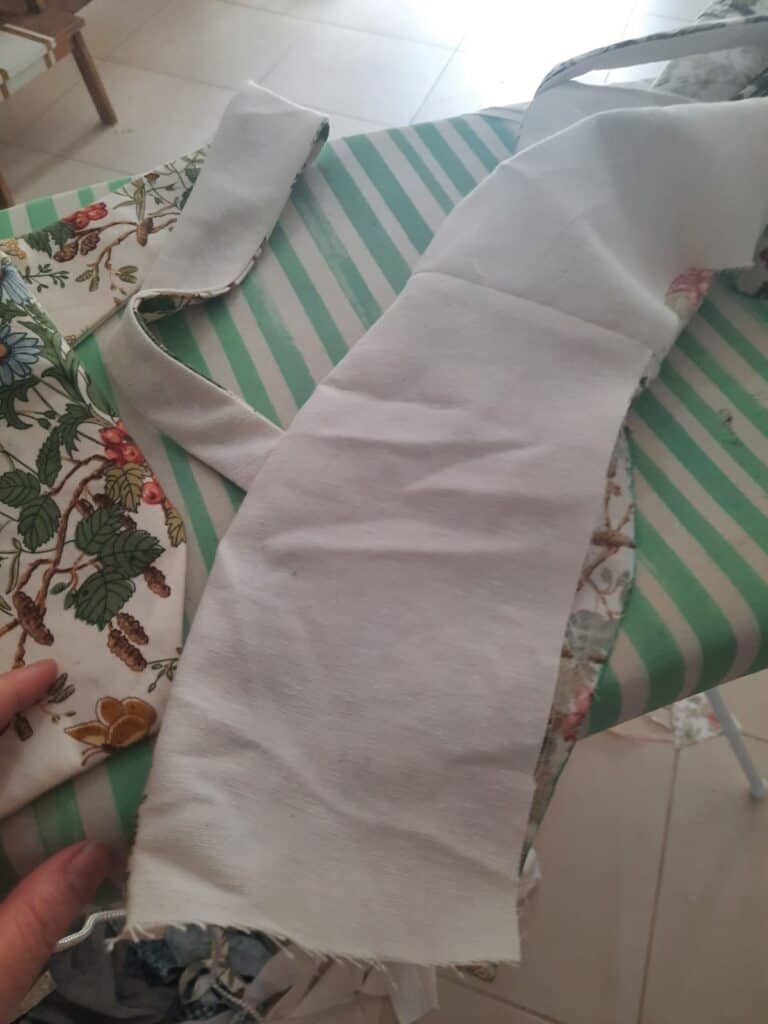 Below getting grip on the skirt, making darts and folds.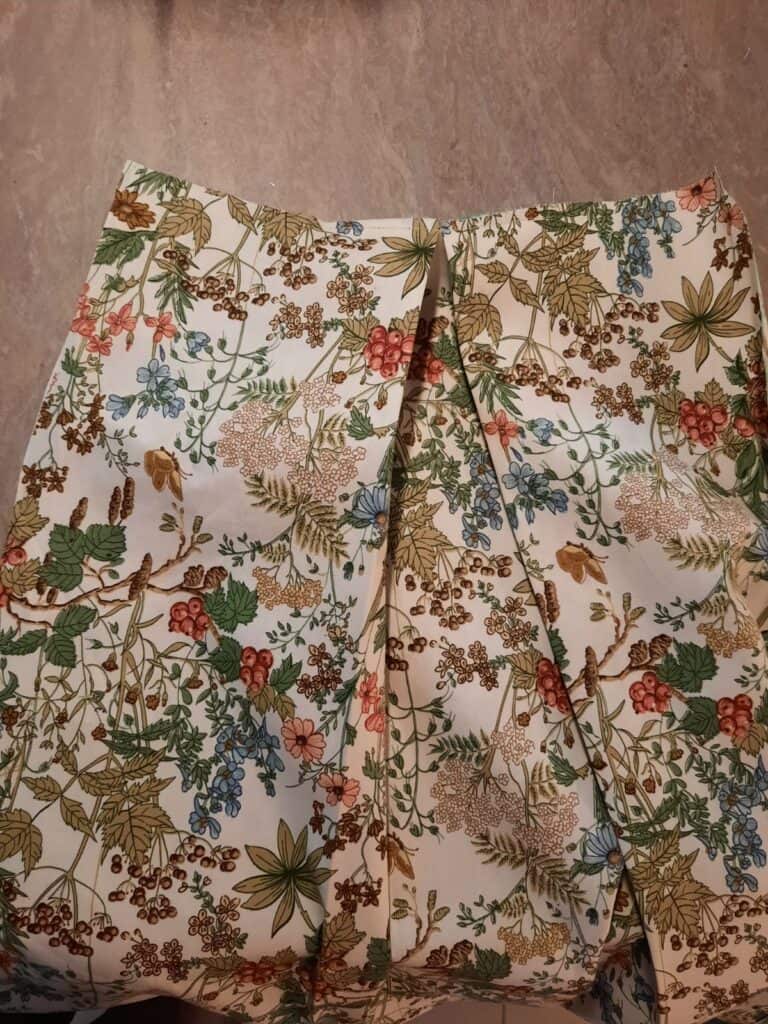 Assembling skirt parts with pockets.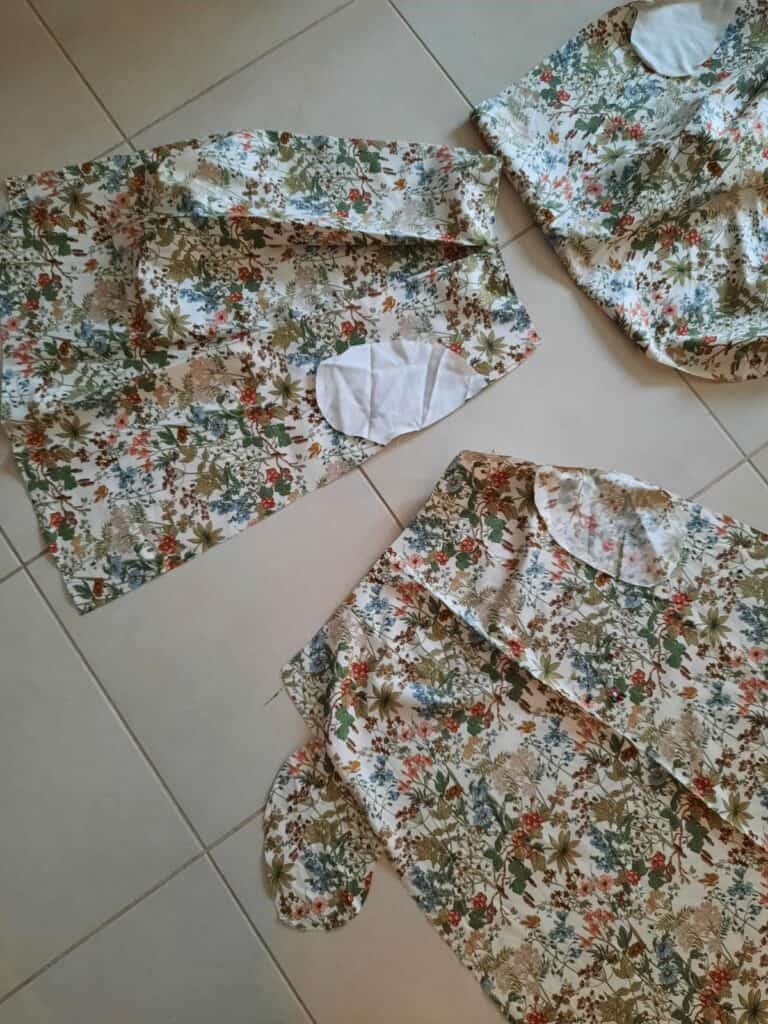 Adding hooks to close the bustier
Originally the bustier was supposed to have a zipper, but I had no zipper, so I improvised with some bra hooks.
Searching for the buttons for the skirt I found those dark purple super cute, they were on my fiance's old trousers, so I just chopped them off!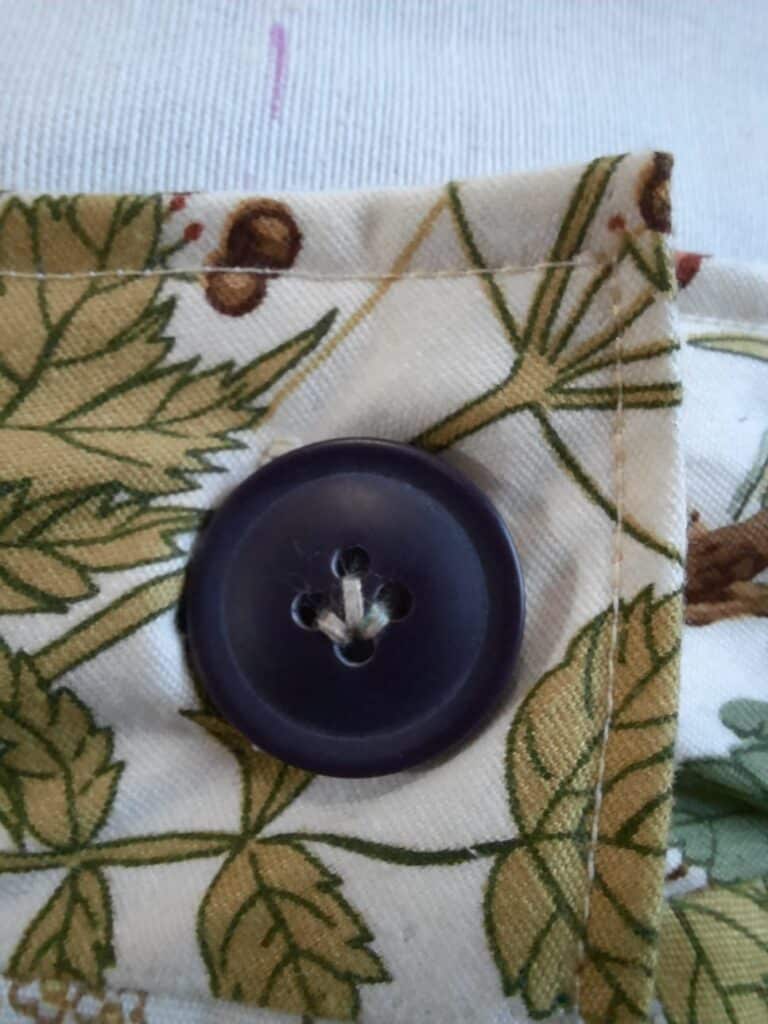 Ready bralette and skirt
And 3 days later my vintage-inspired spring set of bustier/bralette and skirt was ready!
Here you can see it on my own DIYed mannequin!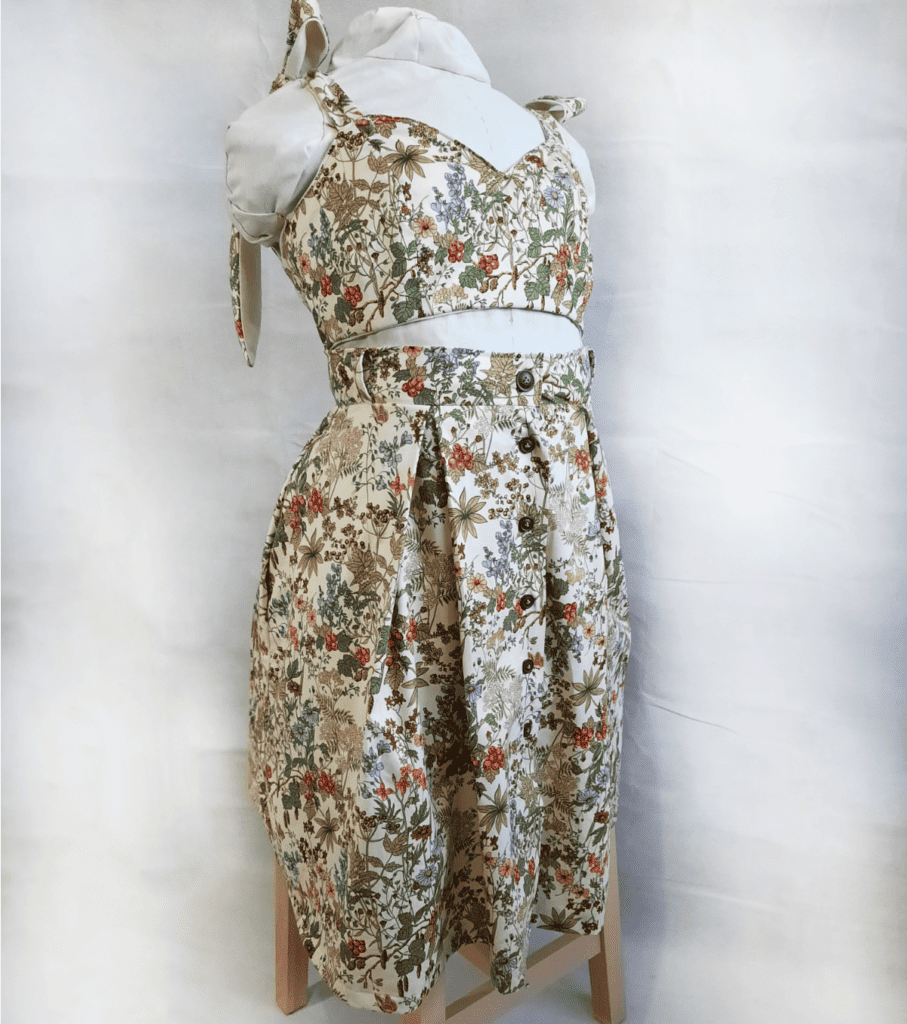 What I like about this skirt the most are pockets! big enough to fit mobile and wallet!
What do you think of my creation? I feel super proud of this product! I know it's not perfect but I think it's so far the best sewing creation!
You can find more of my projects here!