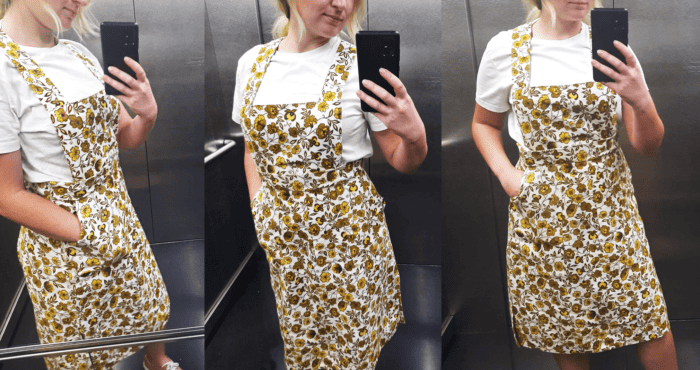 Sewing simple pinafore dress
Let's start from the statement that my sewing is a result of the pandemic and I am no professional, so all you will see here, please keep that in your mind. The most important thing that I learned from sewing, as I already mentioned before, is that a key is patience and the seam ripper is my biggest friend! It happened that I bought some vintage flower textile from a flea market and I was thinking for a long time what I would like to make out of it. At some point, it came to my mind as I would like to try to make a skirt in a pinafore style as an option.
Patterns and cutout
I didn't really have an exact pattern of what I had in mind but as a help to guide me used Maria Paula free dress pattern as a starting point for my skirt, and pocket pattern from Ruby free dress pattern. Btw. both of those patterns are to download for free, and I tested them myself and I think they are pretty easy to do and amazing to start learning how to sew.
.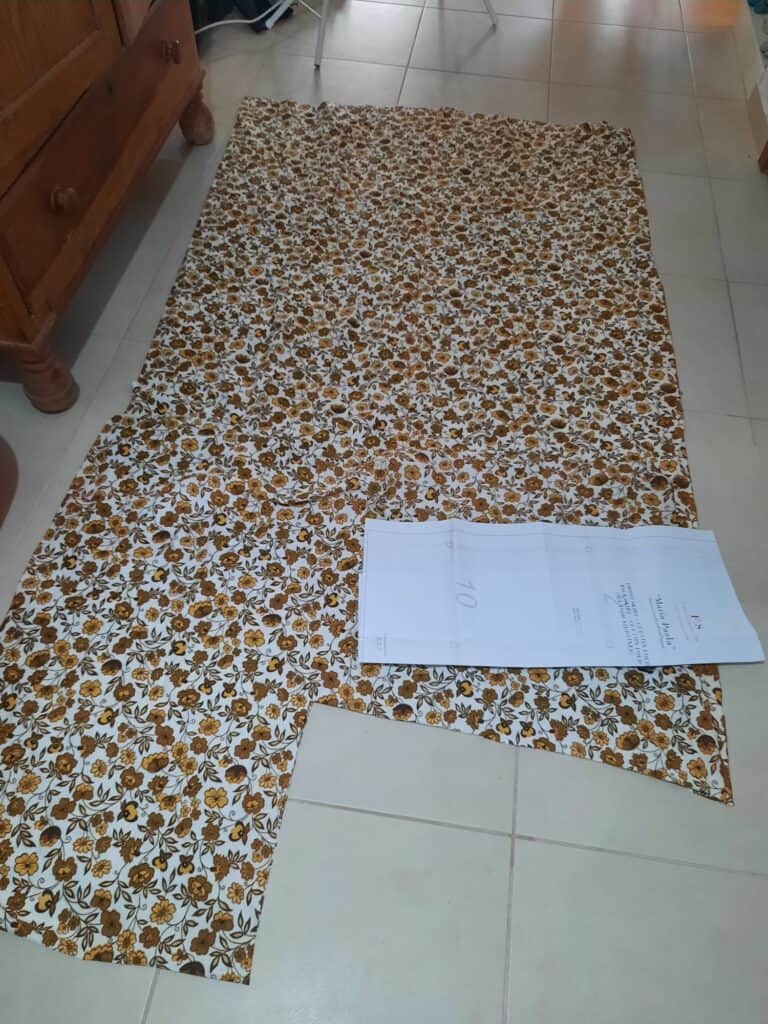 For the pinafore part, I just cut out a square that would match my chest size and straps.
Sewing
The vintage textile I had is pretty heavy and not stretchable at all which makes it easier to construct but to make sure all is nice and even I ironed all the pieces.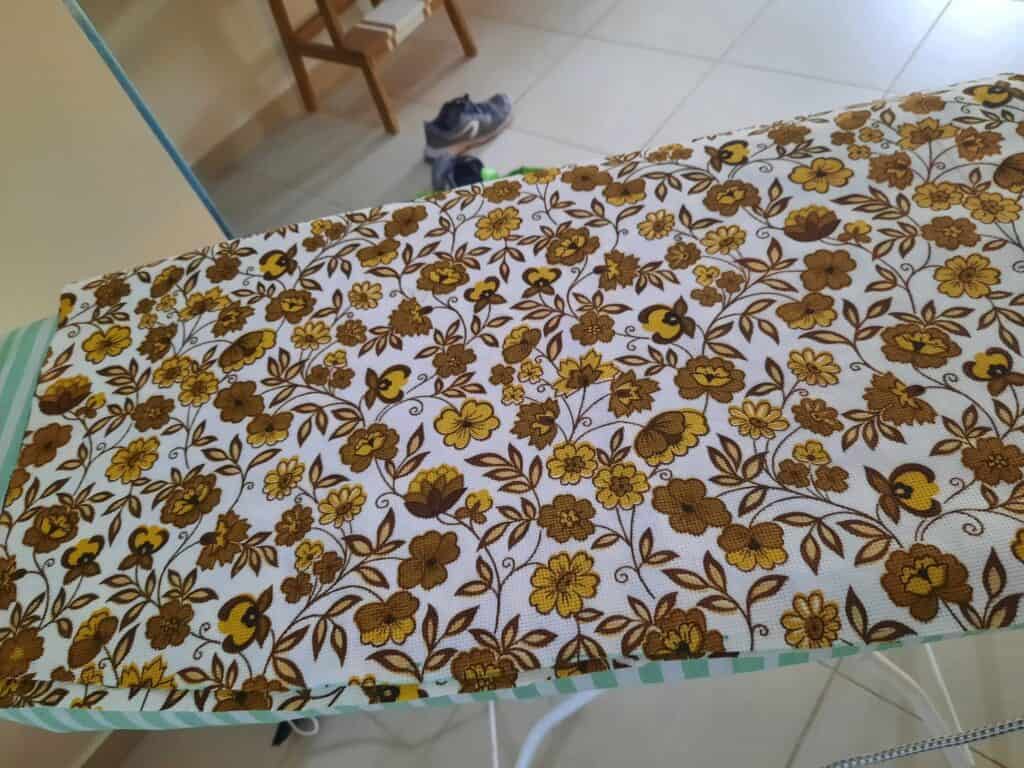 The skirt needed to have darts to make it fit nicely on the curved body. I pinned the textile on my DIY-ed mannequin to see where darts would be best.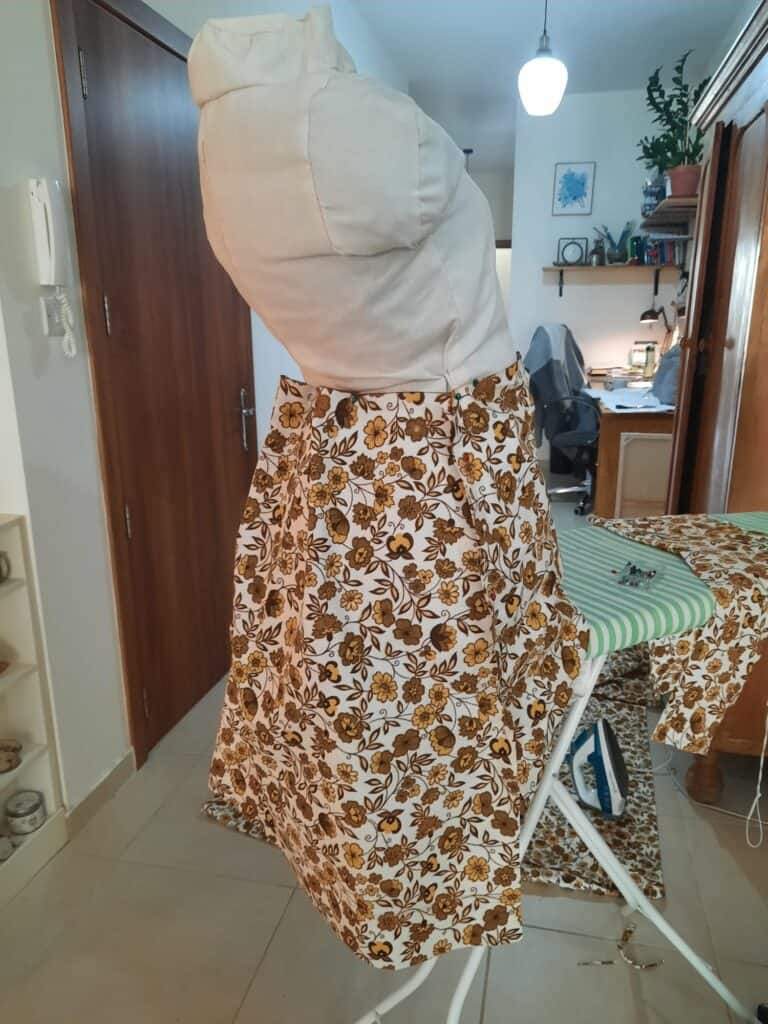 Below is the picture of straps for the pinafore part. I used a drinking straw to flip it inside out.
When the back and front of the skirt was ready with the darts, I placed pockets before sewing the skirt together.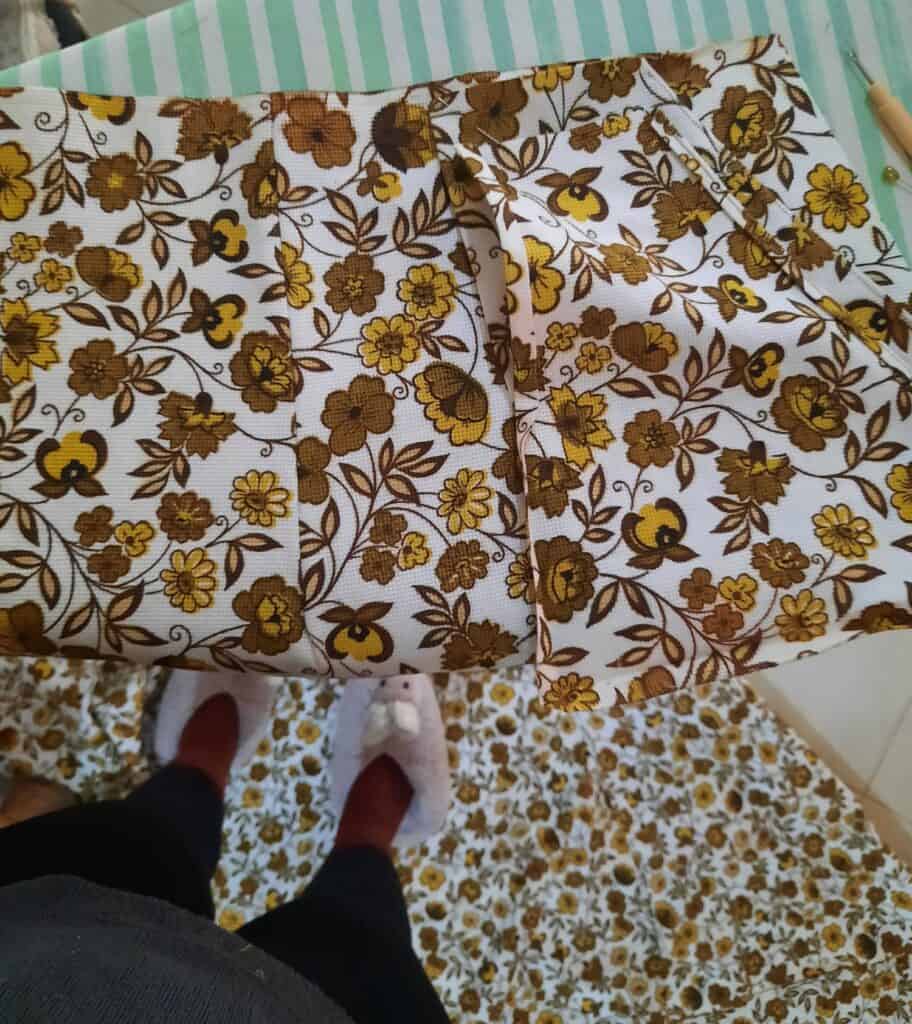 I attached the waist for the skirt and to make the pinafore part optional I attached buttons to the skirt to be able to pin it in and out. The skirt itself is opening with the zipper.
The end result
This is how my project came out. I think it's pretty cute. What do you think?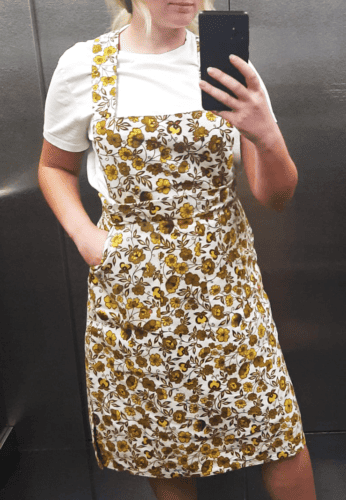 You can find my other sewing projects here!