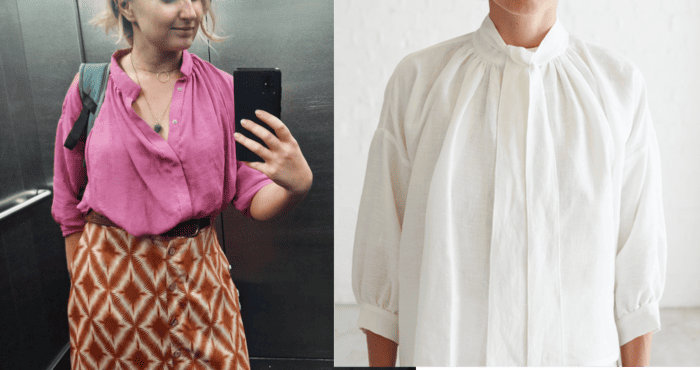 Sewing a flowy shirt was quite fast and easy.  I bought a beautiful piece of fabric from JB Store sales, light and flowy in this gorgeous pink shade. It was necessary to create something out of it! When browsing, my latest favourite, Pinterest, I stumbled upon this free sewing pattern by The Thread. What I liked about this pattern is that first of all it didn't require printing but I could quickly draw it myself. Secondly, it is pretty easy to sew. The biggest challenge I had was the textile itself, as mine was thinner and more slippery.
This simple design features a slightly cropped boxy silhouette, a gathered neckline and sleeves as well as a mandarin collar stand with an oversized detachable bow. I wore it mostly without the bow. This blouse has a nice boxy shape, and just this one size can fit XS-M.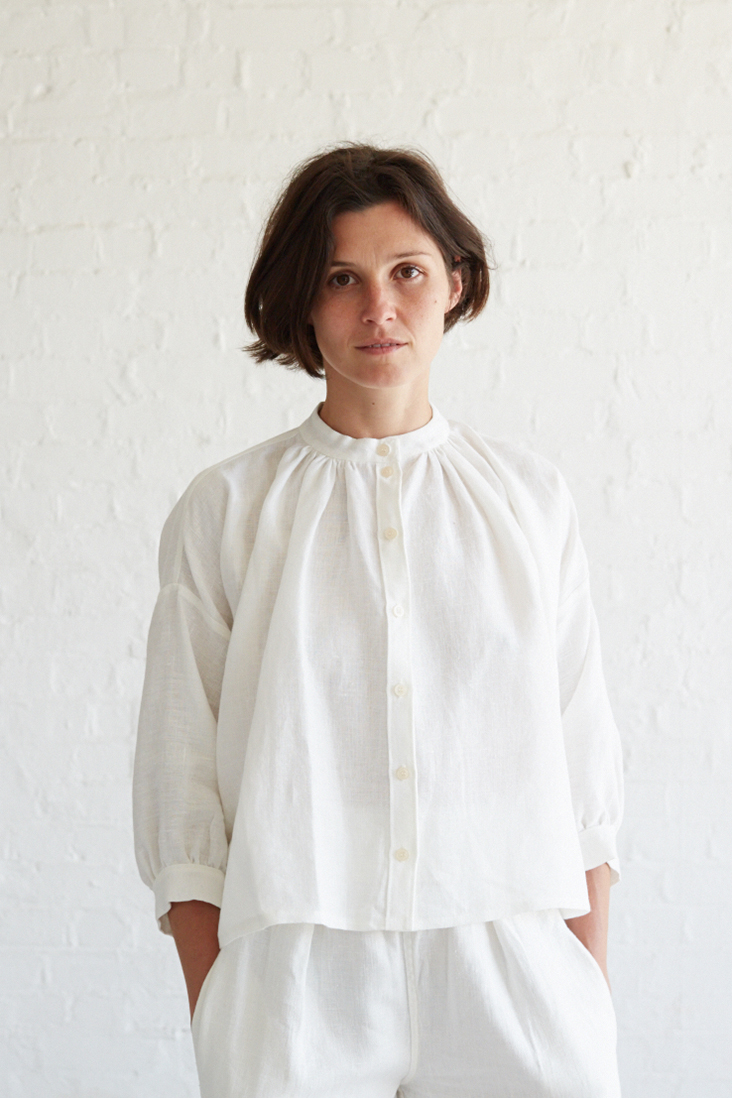 Before starting, I prewashed my fabric and dried it with an iron at a low temperature. It literally took no time to dry in this hot Maltese weather.
My next step was to draw the pattern on a big piece of paper. most of the shapes are rectangles and squares with only 3 easy curves to make.
I cut out the patterns, which again was tricky with this thin textile.
All sewing took me around 3 hours, but it wasn't the cleanest. The struggle was to keep the pieces well aligned, as the textile was constantly sliding off.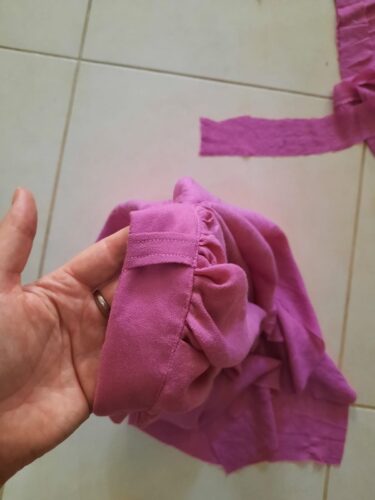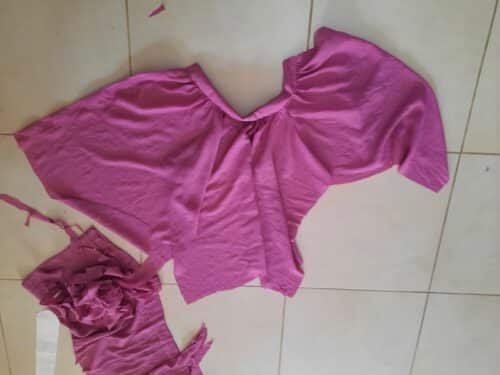 Instead of normal buttons, I decided to sew on the clip buttons, to have them hidden between pieces of textile.
Despite the struggle, I was very happy with the end result! In fact, I wore it for the next day when going back to the office.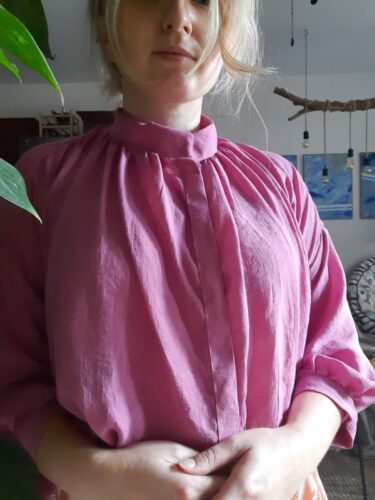 What do you think about this small sewing project? I highly recommend this free pattern. It was fun to follow it and now I have a nice shirt! Sewing flowy shirt was simply great.
You can see more of my sewing projects here.