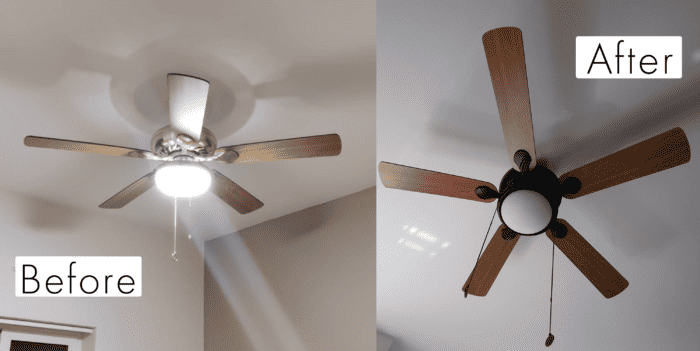 My dear friend Bea bought a fully furnished apartment as well. In one of the spare bedrooms, she had a golden ceiling fan which she really disliked and wanted to get rid of it. When I saw it, I had a thought as it would go nicely with coastal style in our apartment. And that was a moment when I got this unwanted treasure. I am not a big fan of this golden shade and I decided to paint this fan matt black.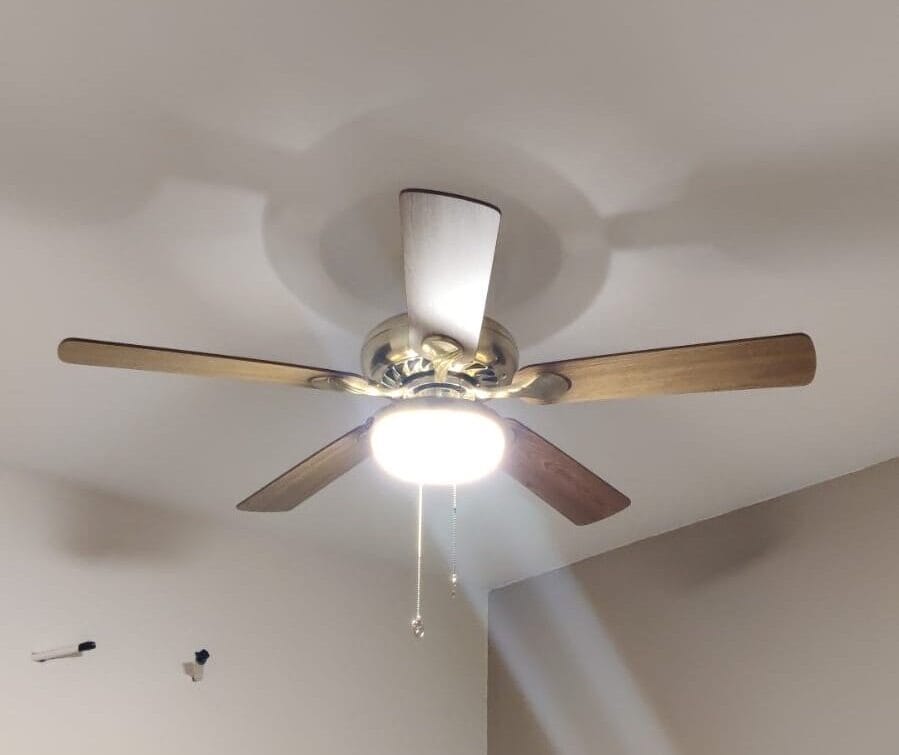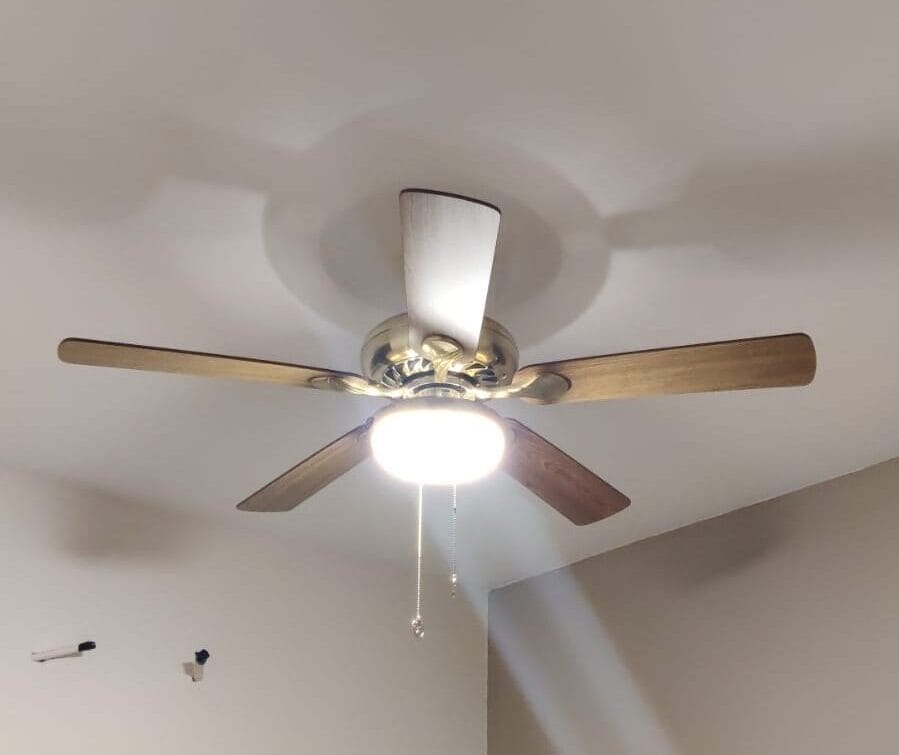 In the picture above you can still see it hanging in Bea's spare bedroom. Once we got it to our place I began preparations.
Painting the fan
First of all, I tried to dismantle it as much as I can. I took off the glass and wooden-like wings. Parts which I didn't want spray paint to get into I covered with painter's tape and some newspapers.
The next step was to sand it down with fine sandpaper. Just enough to make the paint stick well. I removed all the dust after sanding with a damp cloth and began spraypainting. I got my paint from Homemate.
To make it look nice and cover well, I put in total around 5 layers of black paint. Sometimes when turning the fan around I still could see some missing bits, and reapply additional layers. Painting the ceiling fan was fun!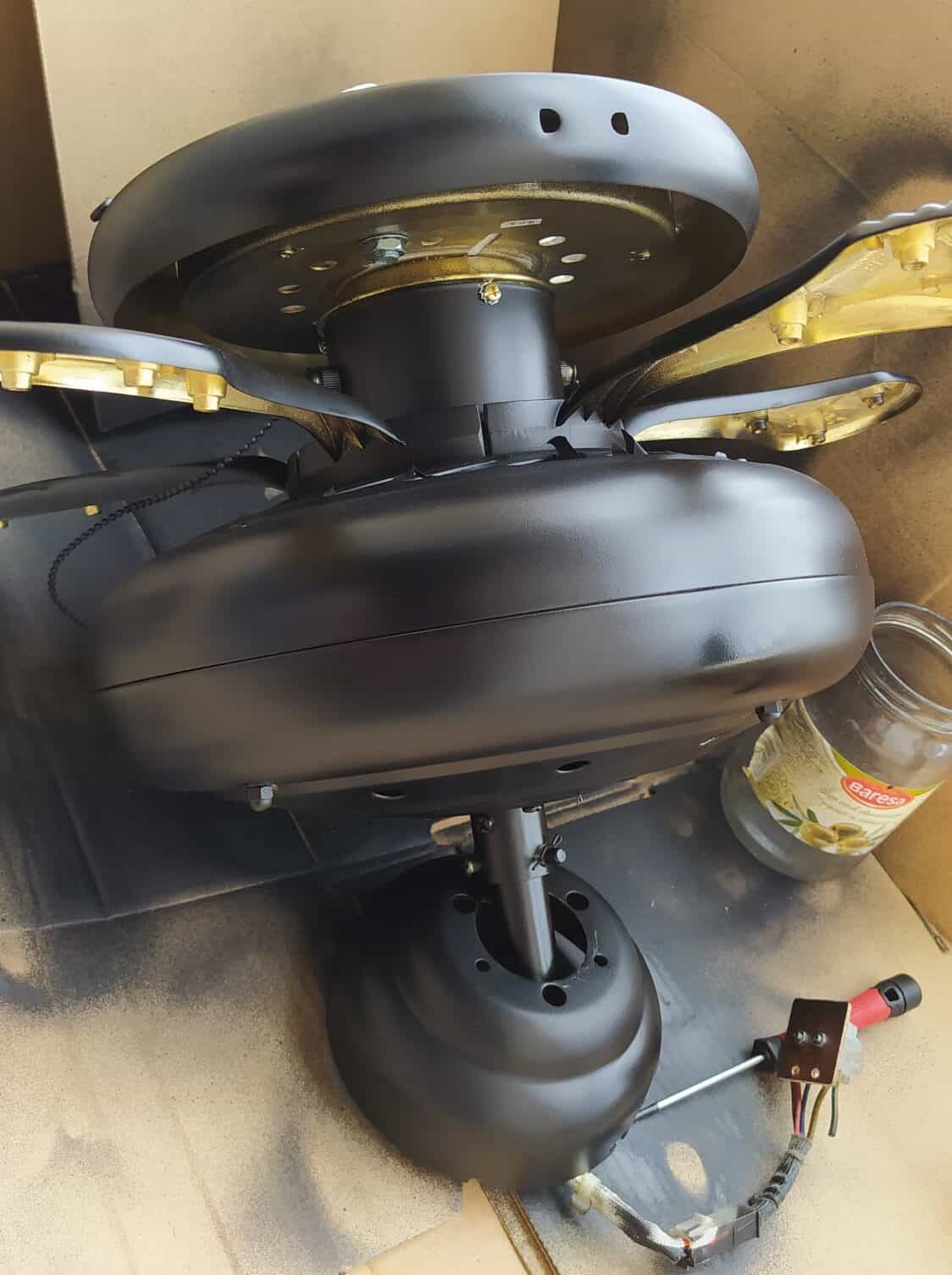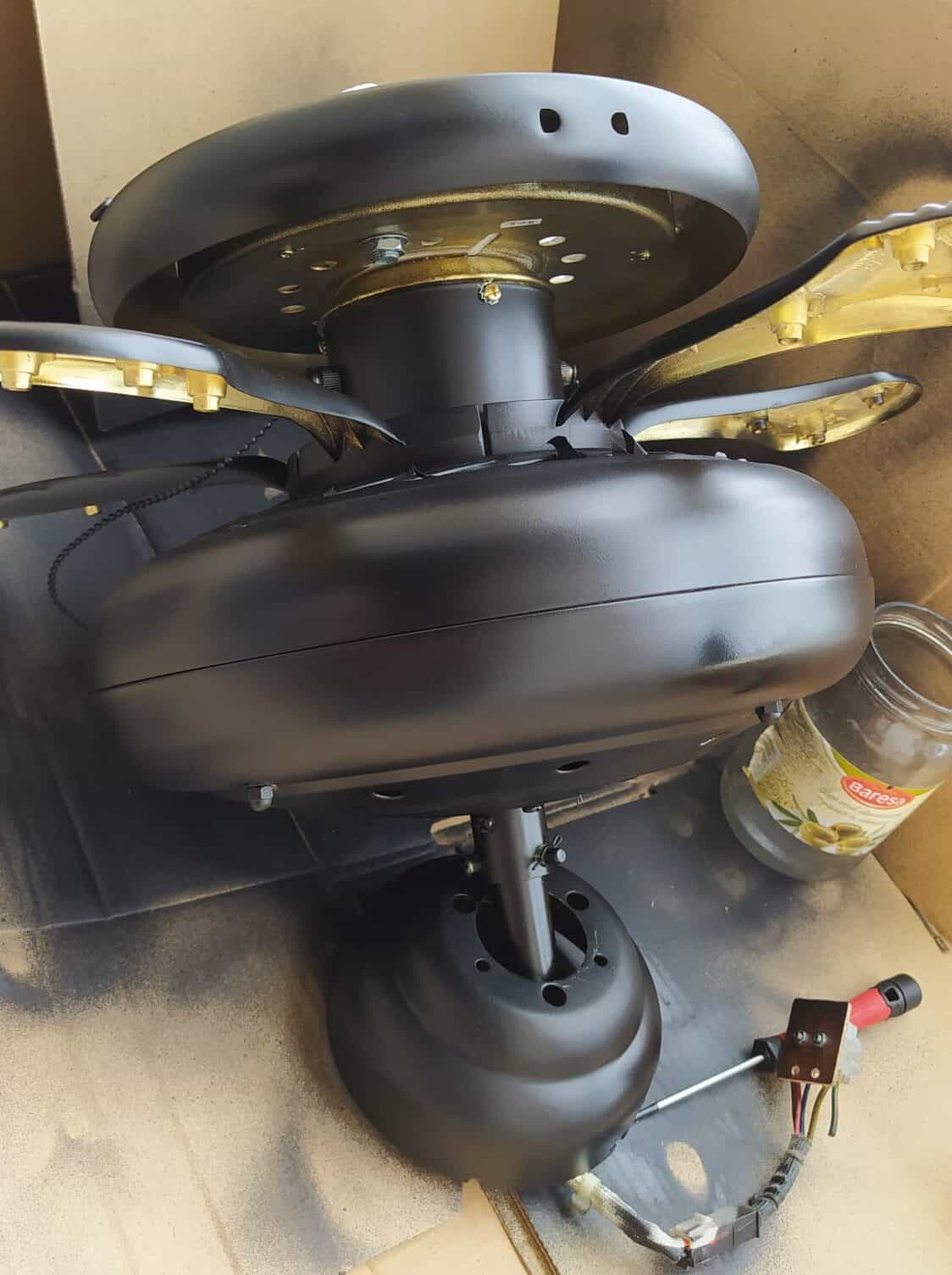 Once I was happy with the color and coverage, I sprayed a matt topcoat. Just to seal the paint and protect it from scratches. I bought as well some additional chains to extend the once existing. My height is pretty much below average and I wanted to make sure I will be able to reach the switches. Now I spraypainted them black as well to match the fan. We put all the pieces back together and the ceiling fan was ready to be hung.
Let's hang it
This fan as well all the other lamps were put on the ceiling by our Handyman, Miri. He was more than help with rewiring and creating new lamp spots on the ceiling. You can find two other posts on my blog about branch chandeliers and blue pendant lights.
Once it was in the air, it was ready to be used!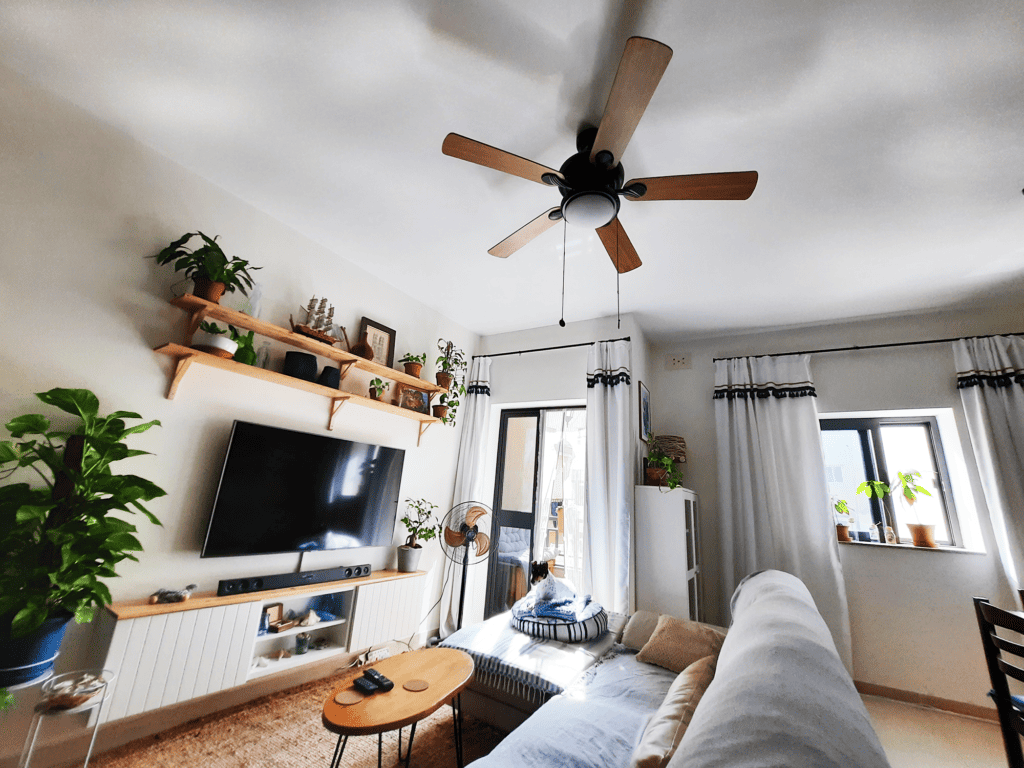 Black matt ceiling fan fits better in our interior design. We filled our apartment with a warm wood variety of colors, whites, blues, and black metal elemetns. I love the fact that for one person unwanted item can be a treasure for someone else. Thank you Bea once again for this great fan!
Painted ceiling fan is ready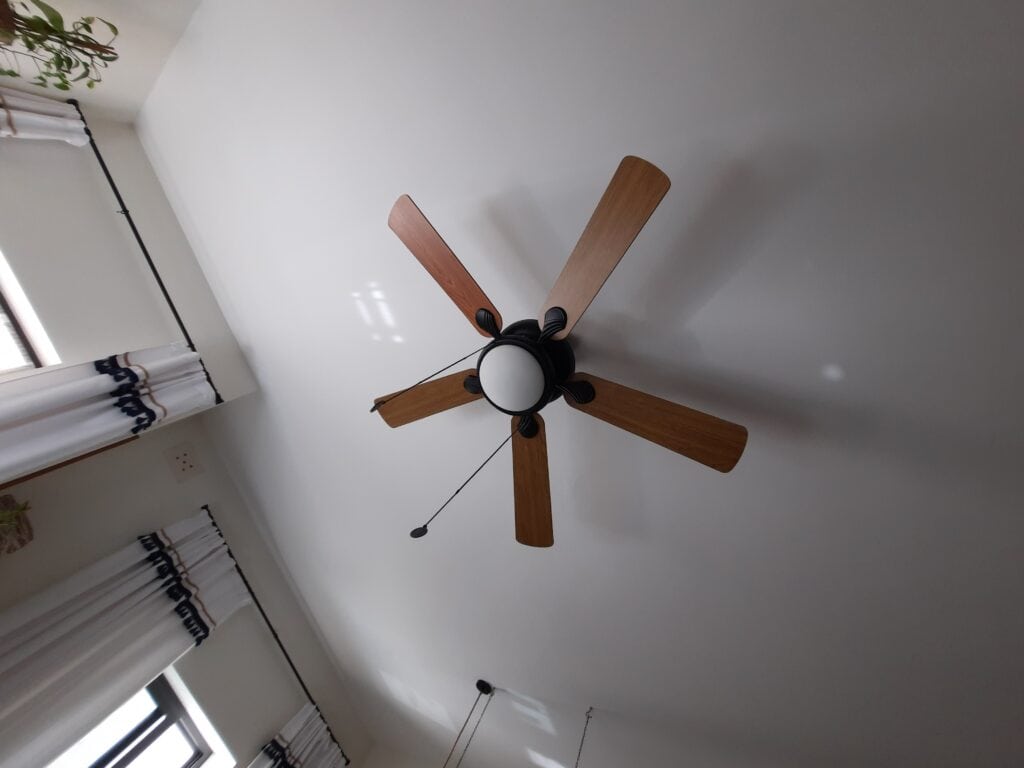 I am super happy with the outcome of painting this fan. I enjoyed every bit of the process. What do you think of this project? Feel free to leave a comment below!
If you are up for some more DIY, you can check them out here.