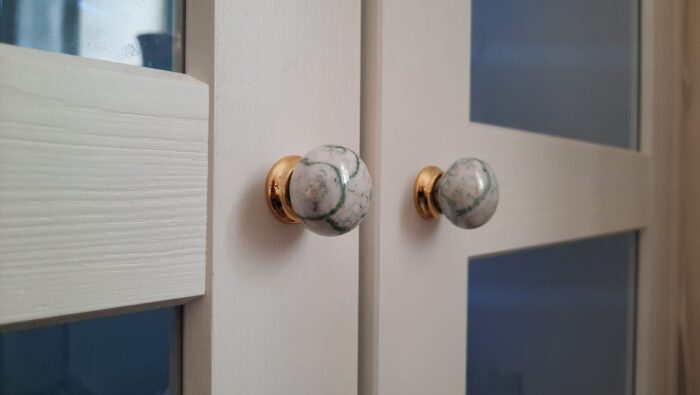 Ikea HAVSTA cupboard revamp
Our new apartments starts to take up the right shape. I wanted to get some wooden cupboard to place it in the dining area. This nice cabinet I found on the Ikea website and ordered it via Megastore. The nice thing about Ikea's products is that they are quite plain, which allows to play with their design, be creative, and revamp pieces as you wish.
I spent some time assembly the furniture and it was already good to use. Our cabinet was ordered without a plinth, that's why I decided to attach wooden legs which I ordered some time ago.
Painting Ikea cupboard
To create a diverse look I painted the inside of the cabinet with blue vinyl paint. I put some yellow tape to protect the side edges from paint.
After the paint dried up, I assembled the rest of the pieces because I had to remove the top to be able to paint it better.
Adding light
From the local store, I purchased led white lights which I installed using double-sided tape and pins inside the cabinet. I can regulate lights intensity and rhythm with a tiny remote.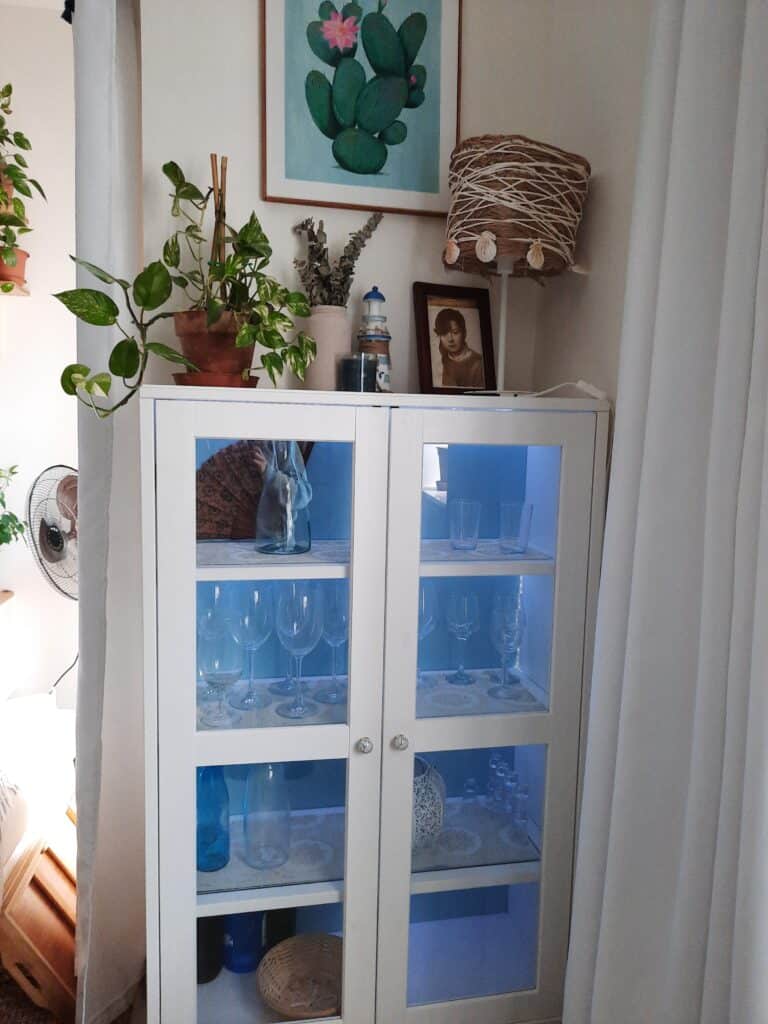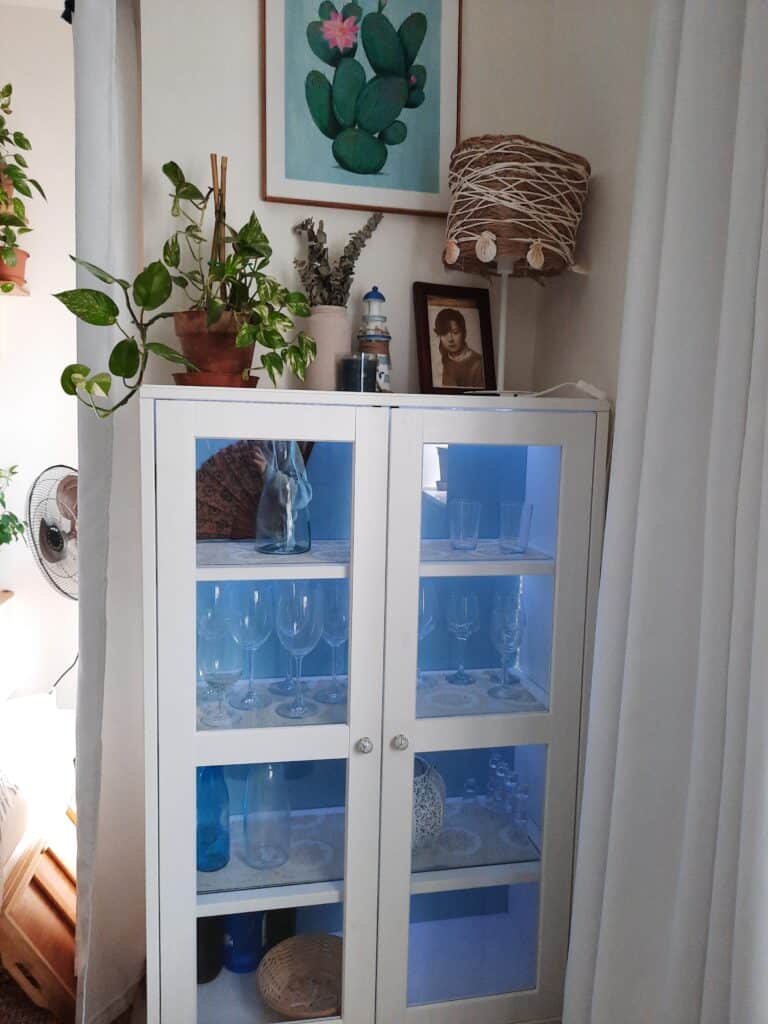 As the final touch, I changed door handles into tiny marble once, although it's a small detail, it made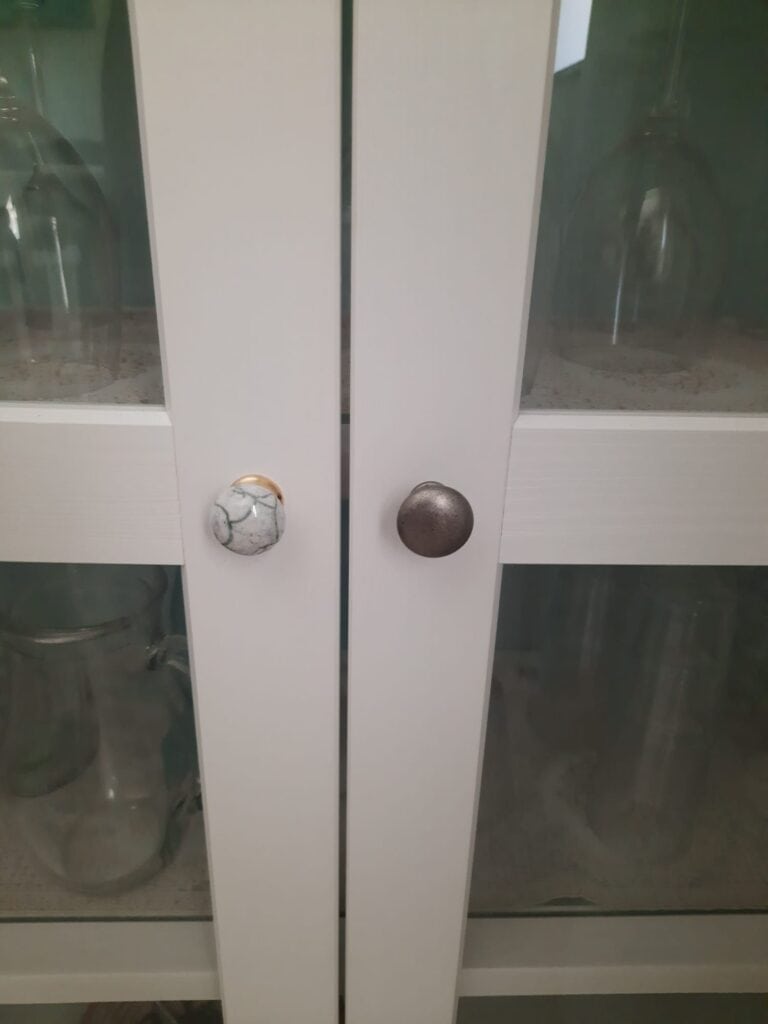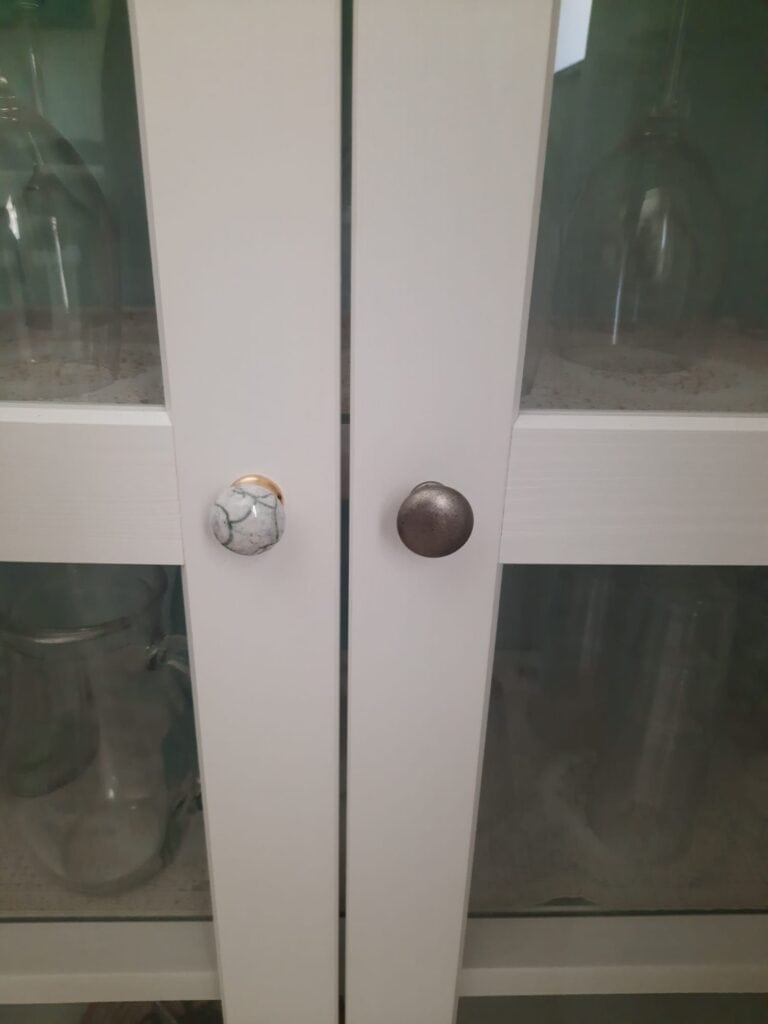 Final
Here you can see the final result. HAVSTA cabinet revamp: added legs, lights, changed handles, and painted interiors!
How do you like this Ikea cupboard/cabinet revamp? I like to personalize pieces around me and this project was fun!
If you would like to see mere of my DIY click here.