Gift for Australia lover – painting
I really like the idea of handmade gifts, and when I needed a gift for a person who is a huge Australia-lover, I thought of making something in that direction. Creating a set of paintings with an Australian theme seemed to be a good idea.
I am no pro regarding painting but I think I have a good sense of colours and composition. Below you can see pictures of my two paintings, one on a bigger canvas – a summer evening with kangaroos running, and the thee canvas with the eucalyptus and koala bear.
I've never been to Australia so I needed to create an inspirational board on Pinterest with some Austi art and pictures. In Malta, art accessories are very expensive so I always get some extra canvas from Lidl.
Painting Australia inspired canvas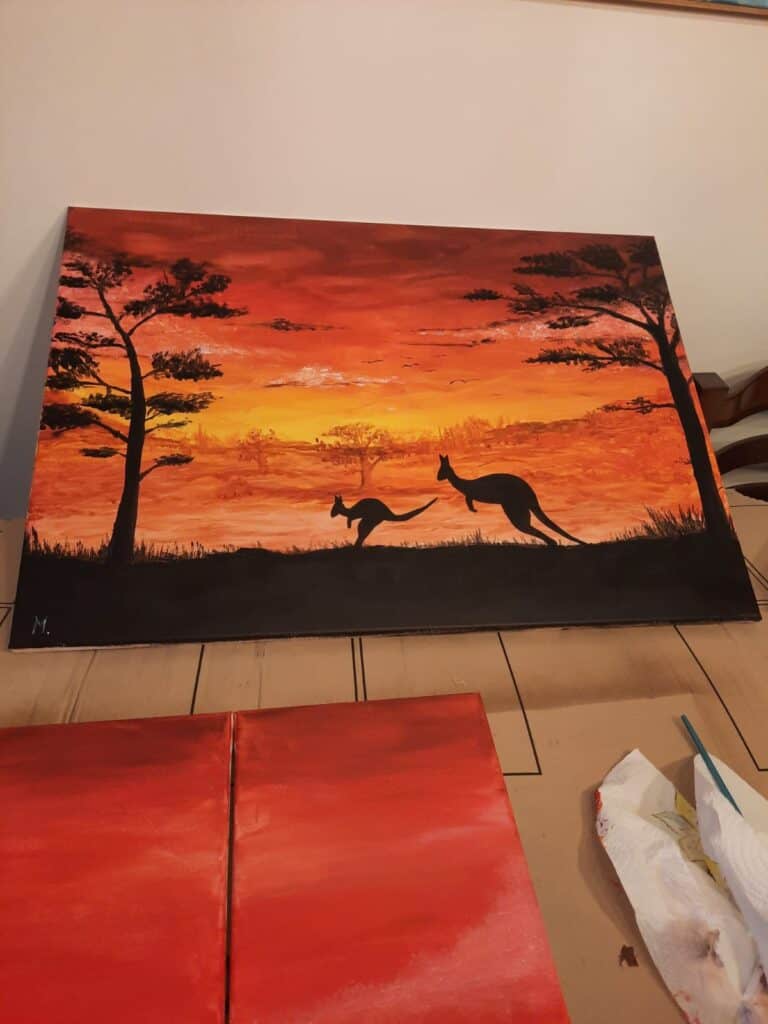 For both paintings, I started with the background, mixing orange, red and yellow shades on my canvas. Then adding some background details with remote trees and hills, grass.
The objects that were supposed to be close to the viewer I made simply in black as being in the shadow.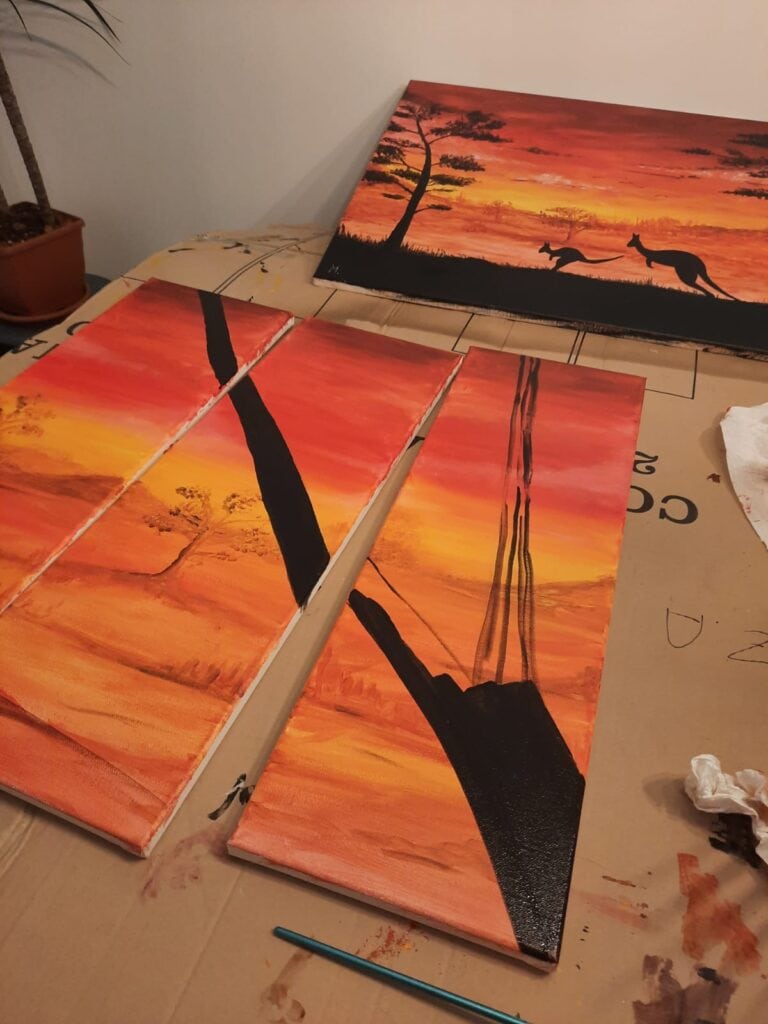 For details like kangaroos or koalas I draw first on the piece of paper and cut it out to make sure it's what I want. I was a bit afraid to make them free-hand.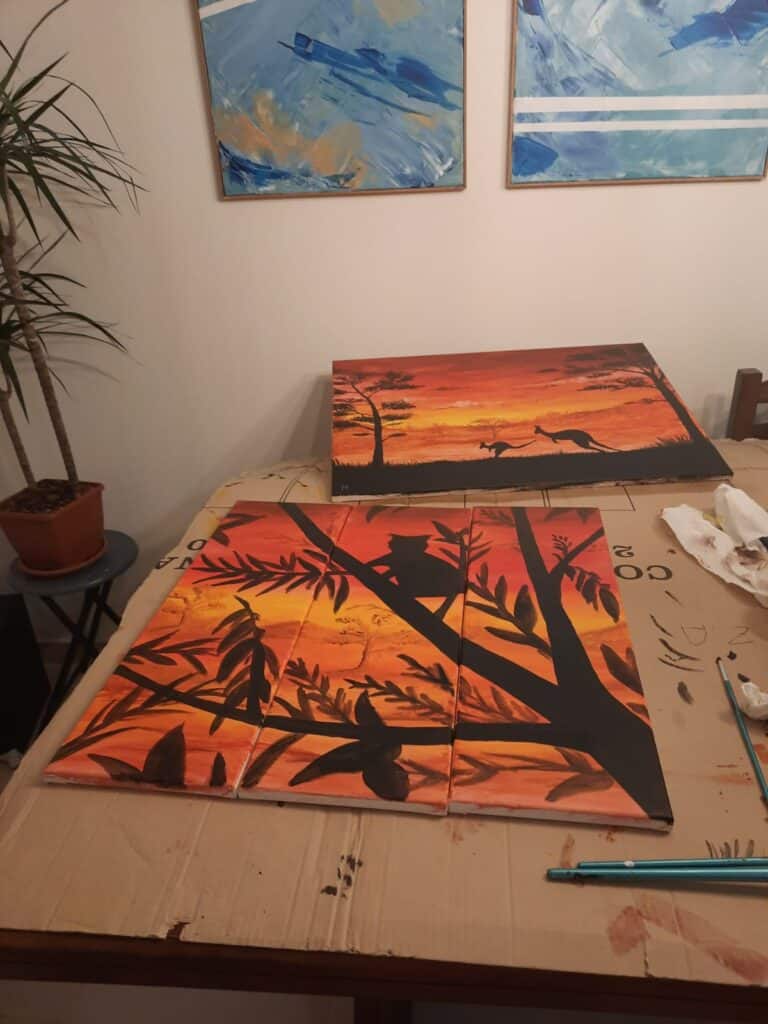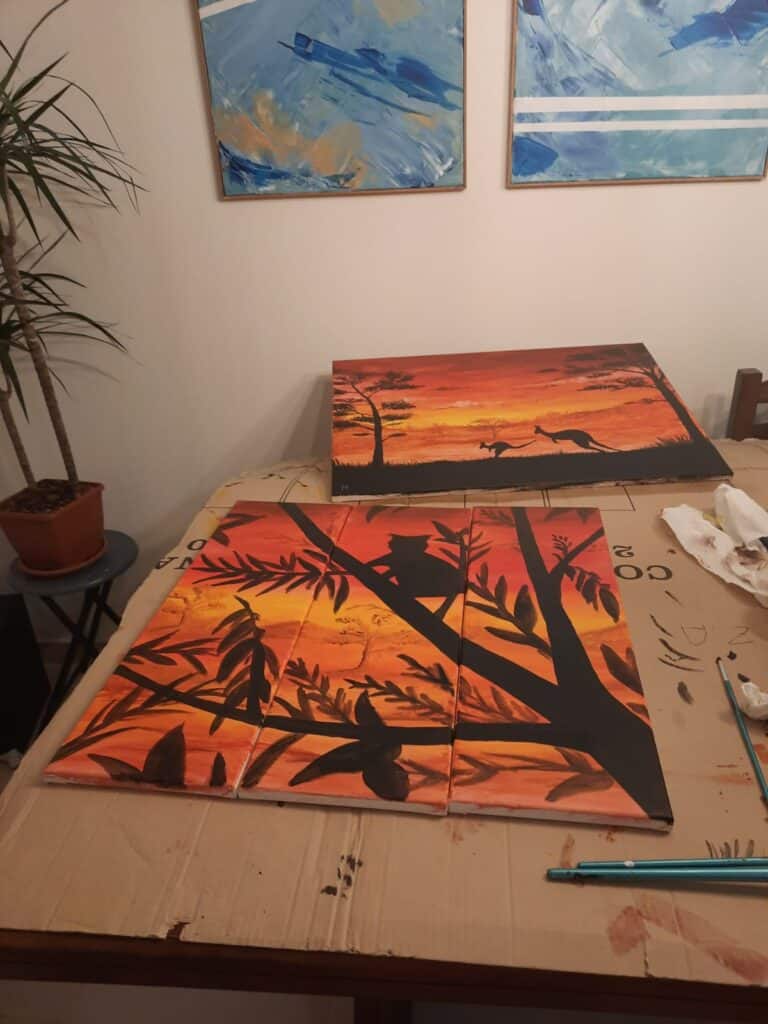 I am still very beginner with paint and brushes, but hey, it's about enjoying yourself, isn't it?!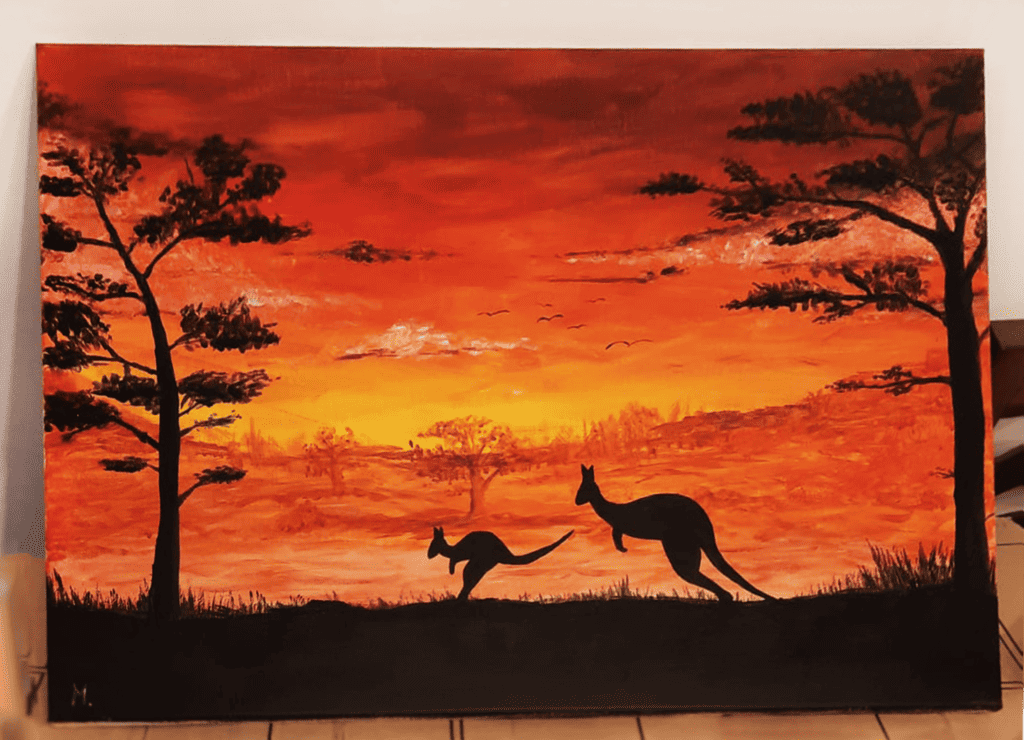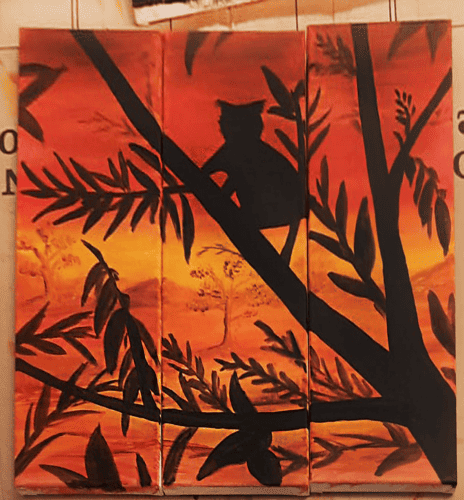 Check my other painting posts here!