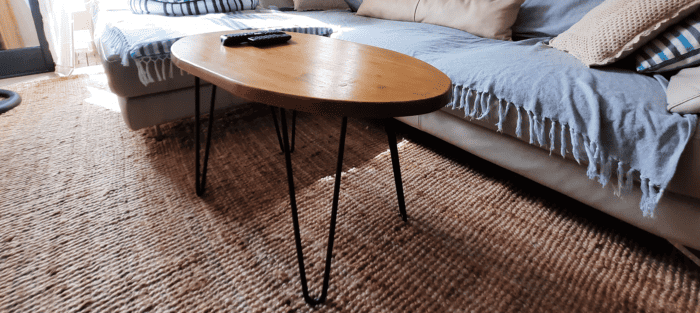 It is a great selection of coffee tables out there, I know. However, we had a very specific expectation of what the ideal coffee table for our space would be. Our living room space is quite limited because the sofa itself is bulky. Another factor is as it's a passageway to the small balcony. I knew that the coffee table should be quite small, but big enough to put some snacks or books on, and ideally in warm wood colors with metal elements. The vision was clear. Unfortunately, I couldn't find anything that would be 100% suitable. That's how the idea of DIY coffee table was born.
Materials and making
I got wood from Homemate 80x40cm big, and legs I ordered from Joom.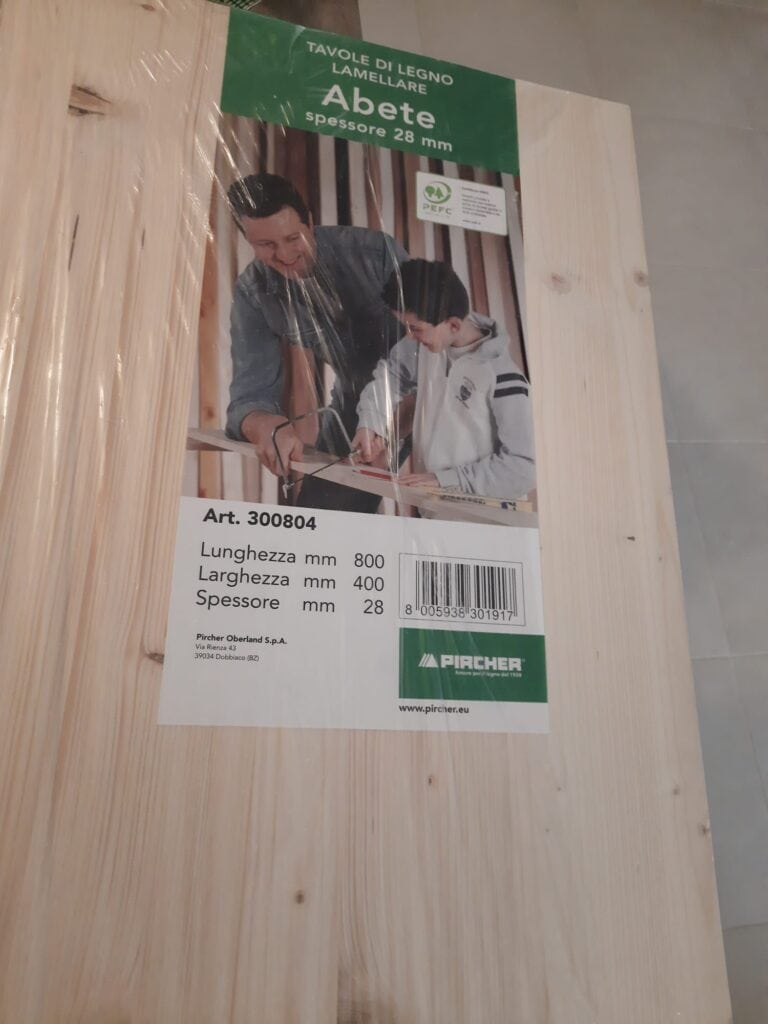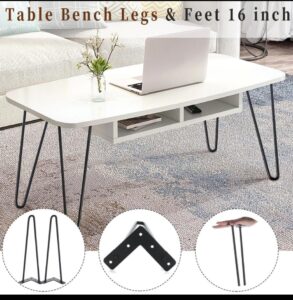 From pieces of cardboard, I cut out the shape of the tabletop, and draw it on the wood piece. Now with my jigsaw, I cut out the oval shape and sanded down the wood with special attention to the edges.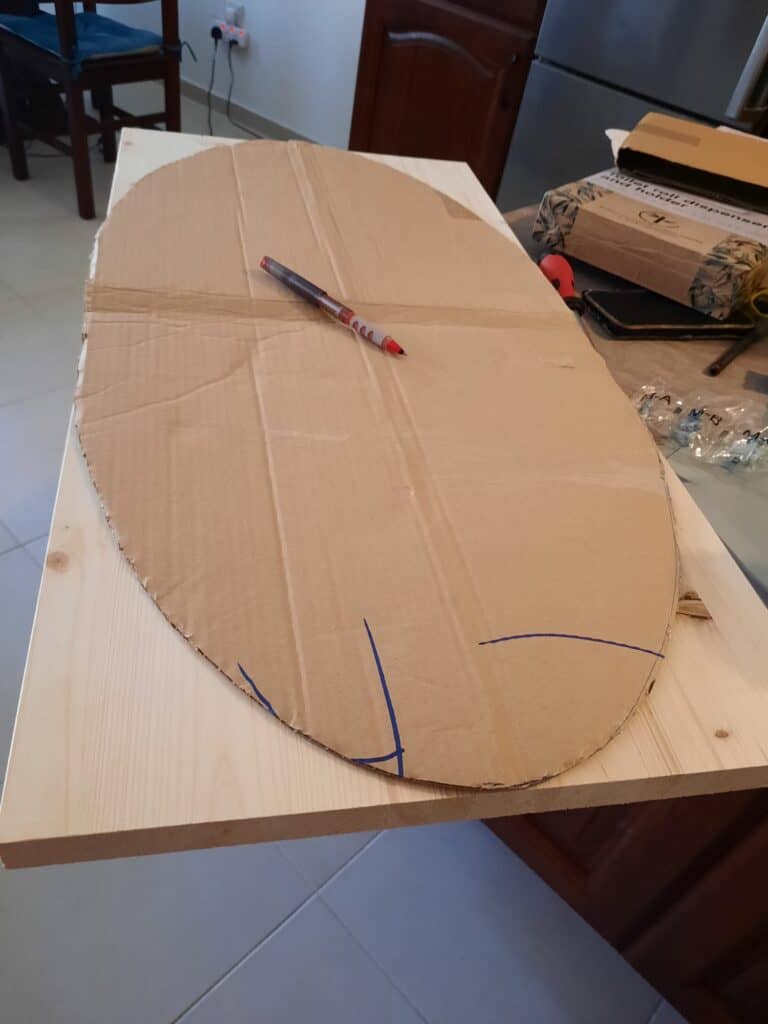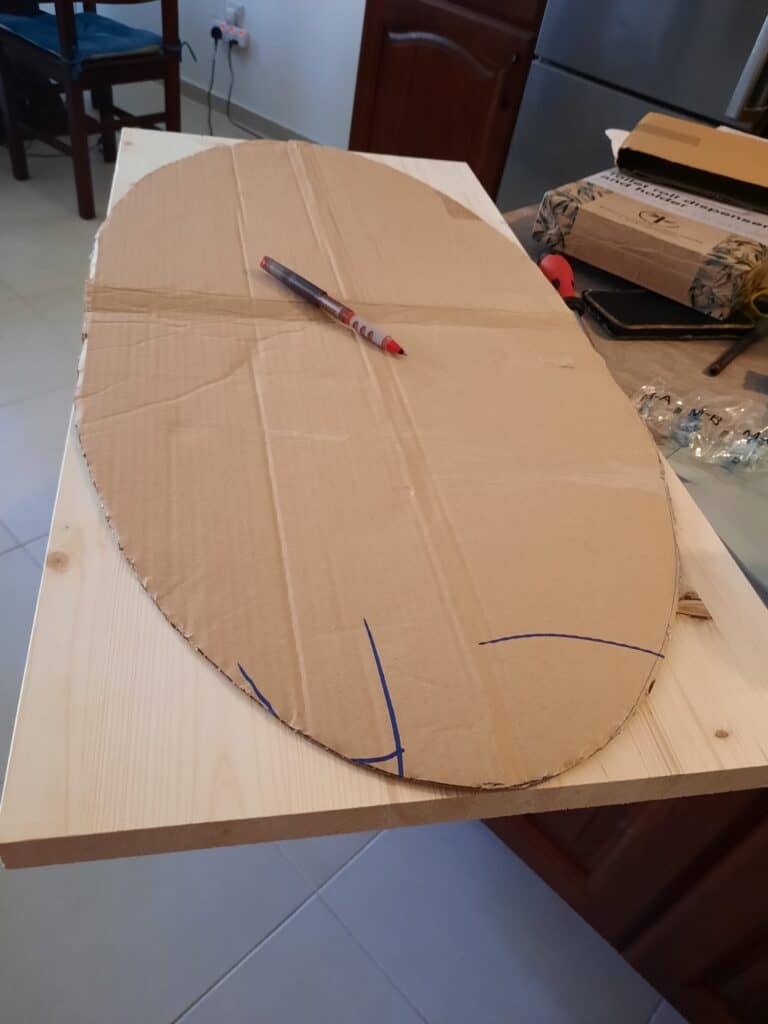 Once I was satisfied with the smoothness of the coffee table, I installed legs. It was super easy. Legs came together with screws. I am in love with this industrial style of hairpin legs.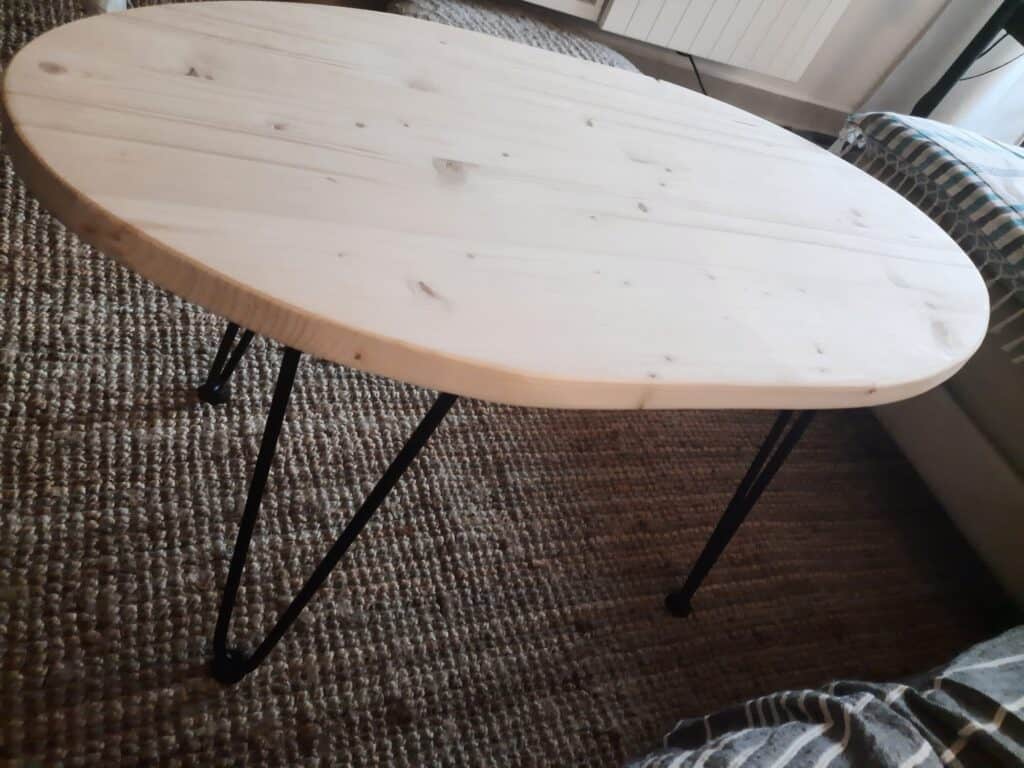 The table fits perfectly in our space. It's not too bulky and thanks to round edges I don't suffer from injuries. Yes, I am super clumsy!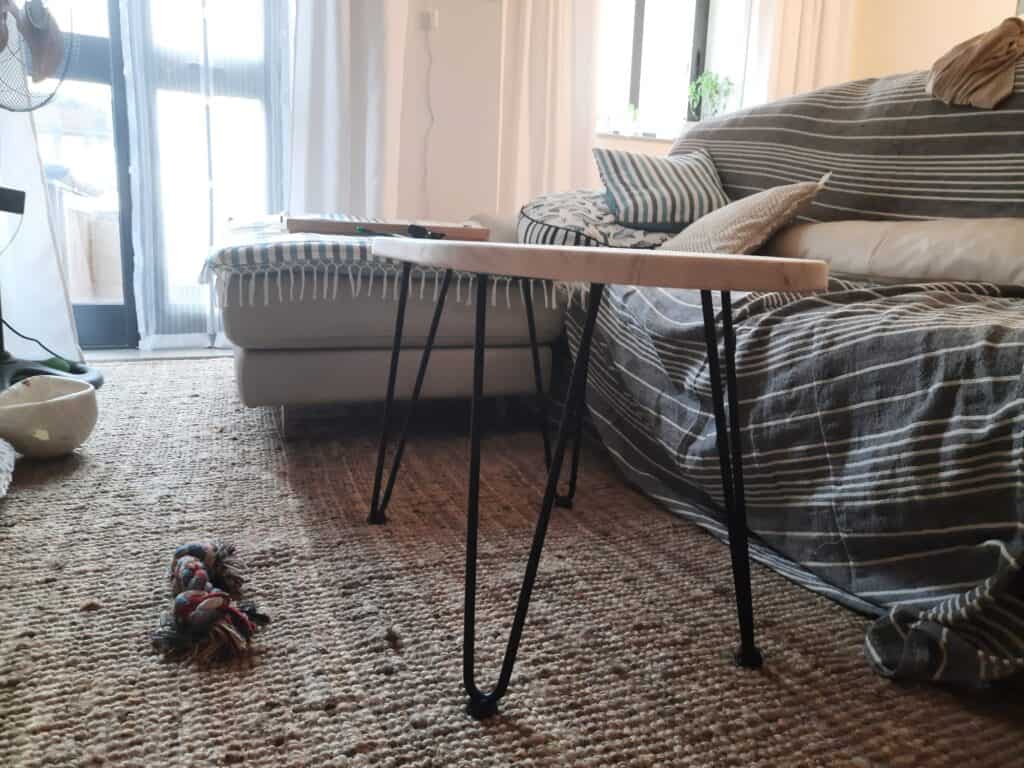 DIY coffee table is ready!
The final touch was to stain it with Liberon antique pine stain for wood and seal it with gloss wood varnish. The surface is imperfect, and I am totally happy with that. I love the texture and rawness of the wood and I don't want to make it look perfect.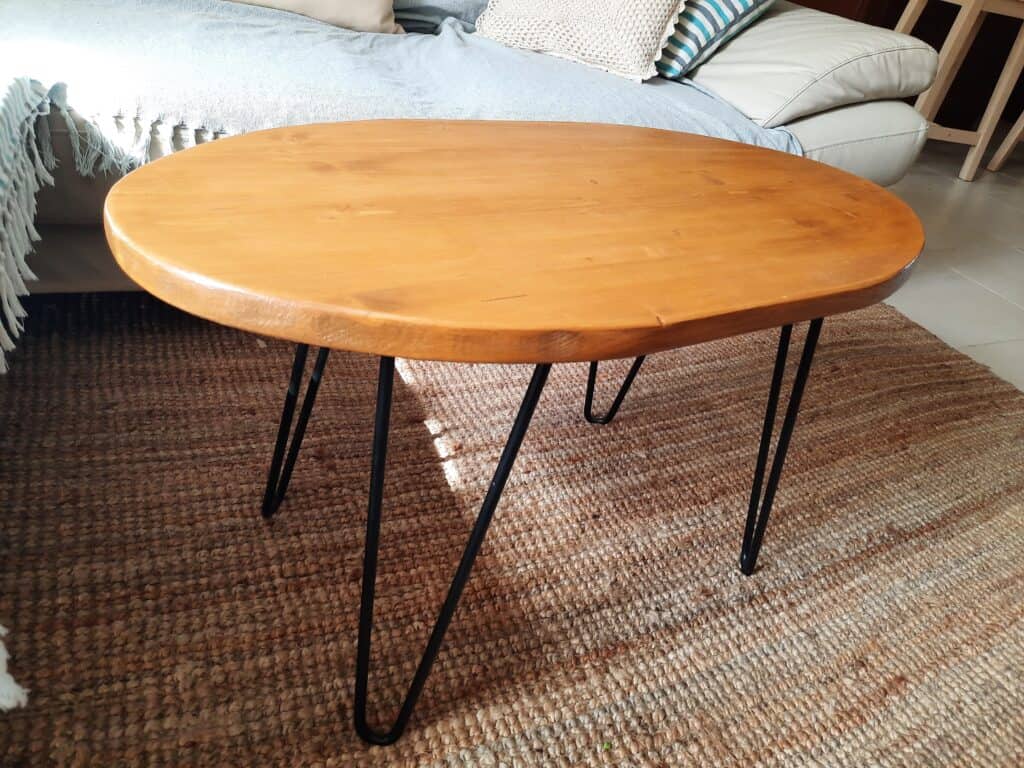 I think our new DIY coffee table fits perfectly with the rest of the open space. Super easy project, however, it required some jigsaw cuts as I wanted it to be round.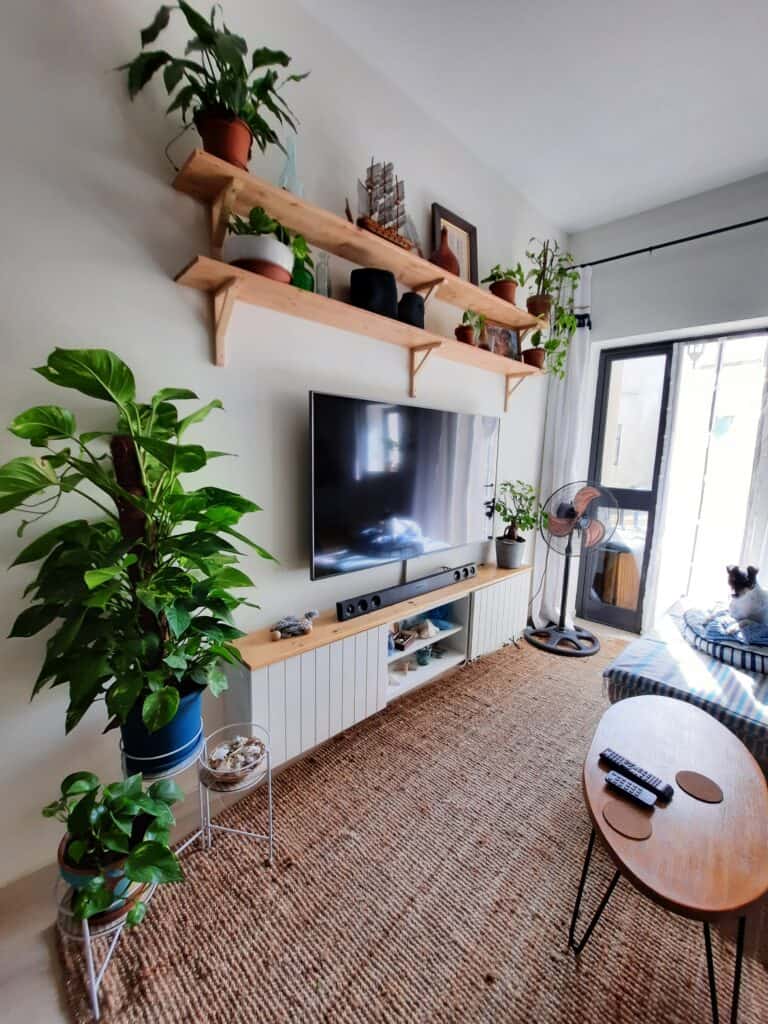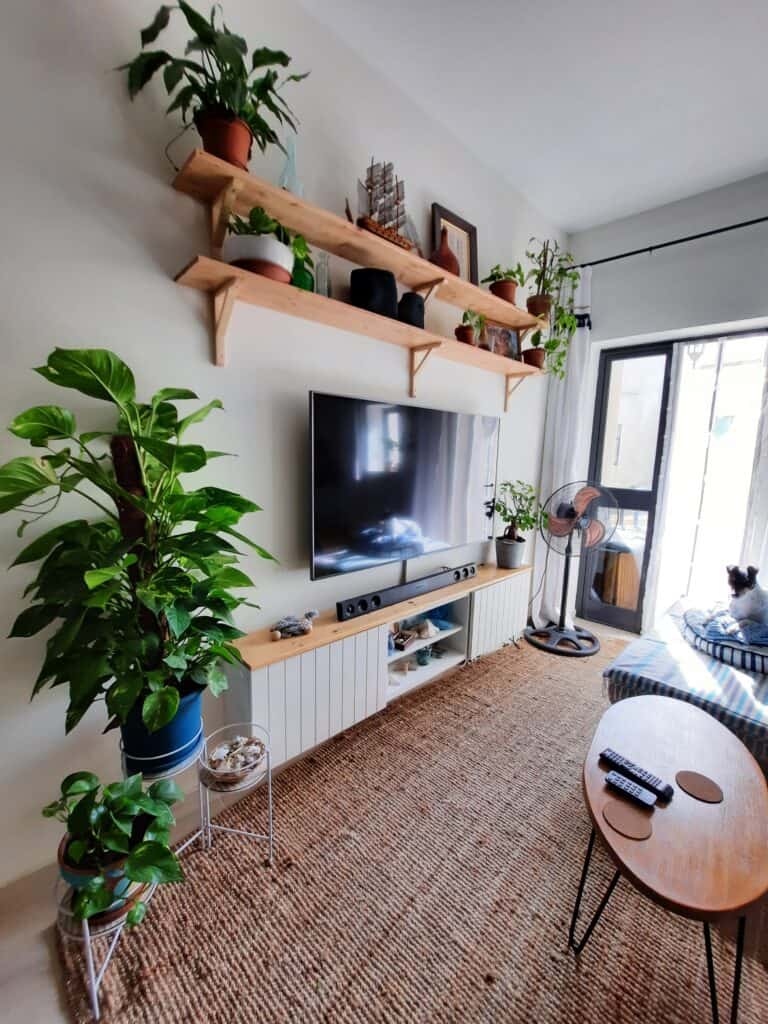 I hope you enjoyed this article! You can find more DIY projects here.