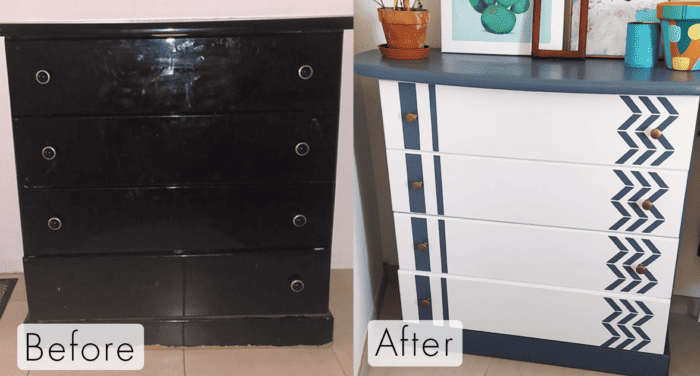 How did we come to the chest of drawers revamp… Once upon a time, we were renting an apartment and we were in massive need of additional storage for our clothes. I found a perfect candidate on a Facebook group called Recycling Malta. It is a group where people are getting rid of unwanted items, for free. We went to pick up the furniture and discovered it was way too big to fit into our car and we had no one to call with a van. I booked a Bolt cab van and called the driver asking if it is an option to get for us this piece. He agreed and I was super happy!
Before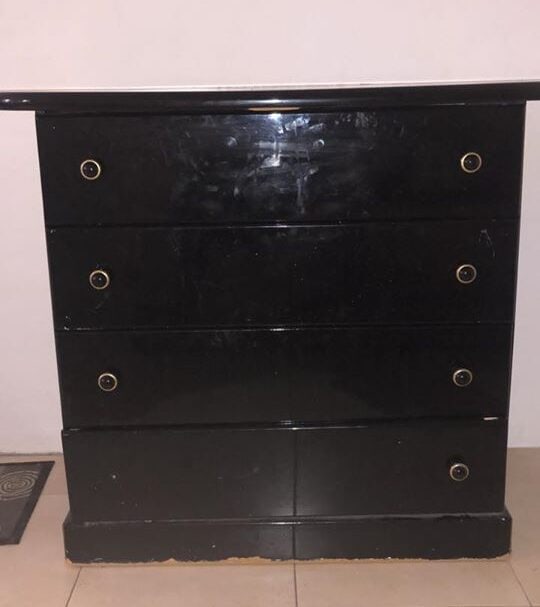 We ended you at home with the picture you see above. A little bit wore out piece, one drawer handle missing, some places worse than others.
After watching so many videos of flipping furniture, I felt super ready to try by myself! This was mainly about repainting and changing handles. Firstly I sanded down all pieces to get rid of the shine and covered parts that I wanted to paint white with primer. The next step was to paint the entire chest of drawers with the design I wanted. I put 2 coats of Phantom Blue color of chalk paint and 3 coats of Off-White chalk paint. I sealed it all with a matt topcoat.
The last step was to add new handles to the drawers and the project was ready!
I really like that chest of drawers revamp and the final look, however, we do not use this furniture anymore at our new apartment. Right now it has a new function in the garage!
After
If you would like to check out more DIY projects click here.